AlunaGeorge's 'You Know You Like It' EP is Prophetic
We do.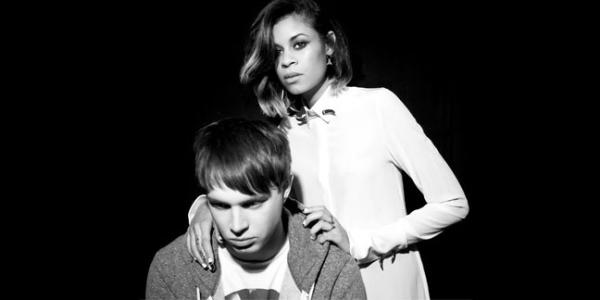 On London-based duo AlunaGeorge's latest single "Just a Touch"
(see below)
, vocalist Aluna Francis coos "I'm not as hard as a rock, I'm just not easy to break," and the same could be said for their EP
You Know You Like It
, released in April.
Paired with keyboard-playing producer George Reid, the twosome blends 90s-inspired R&B with pitchy experimental electronics, but neither her vocals nor his sounds ever come across as abrasive. However, they're certainly ones that shouldn't be ignored.
The title track kicks off the 11-minute album and features Aluna's seemingly meek but truly attitude-spewing voice over a warped ping-pong-like pulse: "You know you like it, but it drives you insane." Her seductive nature is understated because it's masked in a catchy bounce, but it eerily recalls the days of 702 and Aaliyah.
"Just a Touch" follows and the tinkering of bleeps and blips alternates with claps, making it the most radio-ready of the three tunes had it been backed by Pharrell and released in the Neptunes' hey-day. Aluna's manipulated innocence isn't as commanding on this track, but she makes up for it on the closer "Put Up Your Hands."
Not nearly as melodic or mainstream as its predecessors, the "Hands" beat is harder to catch, but Aluna's voice is stretched into a playful twitchy distortion that she uses to beg a troubled lover to surrender, and she ultimately manages to bridge and blend a gap, one between the nostalgic 90s and their futuristic funk, successfully making the niche all their own.
live local music on
Enter your ZIP code to see concerts happening in your area.
Data provided by Zvents
follow msn music