Get To Know: Stalley
The beard is in the building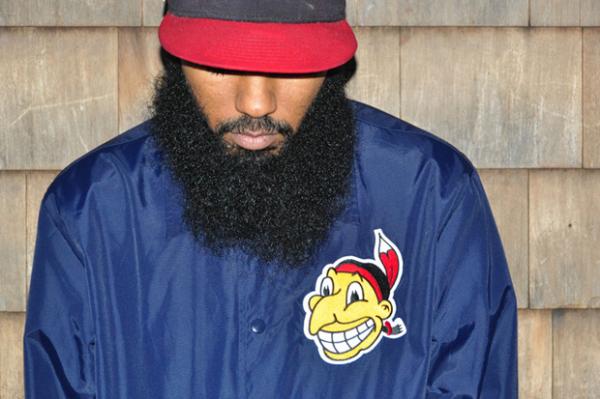 Who:
Stalley
From:
Massillon, Ohio
Why You Should Get To Know Him:
Because he's the unsung hero of Maybach Music Group.
Maybach Music Group is pretty much an empire at this point. With Rick Ross leading the charge, the camp is sizable, with prominent figures in rap like Meek Mill and Wale resting comfortably under Rawse's umbrella. French Montana was recently welcomed into the fold, plus R&B acts like Omarion and Masspike Miles, along with Rick Ross' labor of love Triple C's (he's not a part of the group, but reps them like he's the fourth member). It's a true testament to Hip-Hop's current state, where every artist has a "crew," and when they don't have a "crew" they start one. MMG has a lot of talent within its sonic walls, but another member of the collective is nearing superstardom and has the potential to outshine them all: Stalley.
While Ohio is most known in Hip-Hop for the birthplace of Bone Thugs-N-Harmony representing Cleveland, Stalley's from Massillon, about an hour outside of the major city. His initial aspirations were for basketball, but a few injuries prevented him from being with the pros. It became inevitable that Hip-Hop was Stalley's destined hustle.
Goin' Ape
was Stalley's debut mixtape in 2008. Hosted by Terry Urban, the mixtape was a rough introduction to a burgeoning rap figure on the brink of something. What that something was, was unclear at the time. By the time
MadStalley: The Autobiography
landed, the message was a little more clear. Stalley raps with a ferocity that many rappers feign, but it doesn't come naturally. With him, his style hints at the beloved boom-bap of the '90s but updated enough to compete with rap's constant state of stylistic flux. Fellow Muslim Mos Def brought Stalley on tour, only furthering his reach in popularity.
Once Stalley linked with Creative Control, things started happening. The lifestyle organization is home to Dame Dash's DD172 passion project, along with GTK alum Curren$y. In 2011, Stalley dropped
Lincoln Way Nights
, making fans eager for what would happen next. Then he aligned with Maybach Music Group. While Savage Journey To the American Dream kept teasing, the buzz was that it would be the debut album from the bearded bandit. It eventually released this year as a mixtape, only fanning the flames for what's to come.
Truth be told, Maybach Music Group has a few other careers to focus on before it's Stalley's time. It doesn't mean, though, that his time won't come. His presence on tracks like "Power Circle," "Fountain Of Youth," and "Fluorescent Ink," off MMG's
Self Made Vol. 2
were standout tracks that seal the deal that Stalley's time needs to come. As rap is slowly changing its guard, be prepared for Stalley as a part of that new regime.
live local music on
Enter your ZIP code to see concerts happening in your area.
Data provided by Zvents
follow msn music