Rita Ora's Debut Album "Ora" Has Lots of Style, Little Substance
Singer's got tons of personality, not so much individuality yet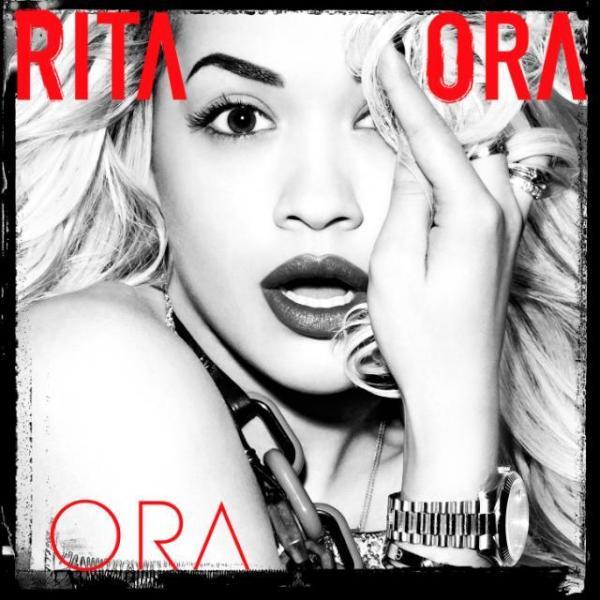 Rita Ora
has already achieved what many strive to do in their entire career. In under a year, she's garnered three #1 singles in her homeland of the UK, and all before dropping her debut album "Ora." But now that the record's here, it's that much more subject to scrutiny, and we can't wholeheartedly say the singer's fully lived up to her hype.
If the cacophony that is opener "Facemelt" sounds like studio scraps from M.I.A.—think electric drills and engines of gear-shifting cars—there's good reason; it was produced by Maya's longtime collaborator Diplo, and the lyrics are just as disjointed as the ones we've grown to love—when they come from the Sri Lankan singer herself, but Ora simply sounds like she's playing a part that doesn't quite fit.
Thankfully, Ora's certified hits follow: the
percussion-pounding,​
electric guitar-led promotional single
"Roc the Life"
on which she kicks "a motherf**ker to the cizzurb"; the chart-topping, utterly innocuous pop-personified party jam
"How We Do"
; and the fellow title-holder
"R.I.P,"
a synthy but sultry, ever-aggressive dub-step tune featuring Tinie Tempah.
The trifecta confirms that there's no doubt Ora can make a dance record, and she further proves it with "Radioactive," the radio-friendly, but rave-ready David Guetta-like electro anthem on which she calls for the crowd to put their "palms to the sky"—we oblige. But on other attempts, Ora often misguidedly morphs from one singer to another, leaving fans to wonder who they're supposed to be resonating with.
The genre-straddling "Shine Ya Light," a
personal fave
of
"big sister"
Beyonce's, is a poor riff on reggae, with a dash of R&B and some Game Boy blips. On "Uneasy," she (very unfortunately) channels Cher Lloyd with a mousy rap, followed by a chorus fit for the debut song of a Disney Channel diva. And on "Fall in Love," a perfect verse is marred by the screeching, spinning, swooshing, and stretching of sounds, courtesy of guest rapper and producer will.i.am.
Eventually, you end up craving Ora's vocals,
unfiltered and unaltered
. And on her ballads—though still mid-tempo—she sounds most comfortable, making her all the more appealing to an eager audience. On "Love & War," featuring J.Cole, a gloomy soundboard complements the sentiment of a frustrated couple (and when Ora sharply delivers "Yo, this fighting shit is getting too old," it's just as any fed-up female would). "Been Lying" employs a piano-and-hand clap pairing and some angry ad-libs that recall Pink. And the hushed and hollowed tribal-like snare drum of breakup ballad "Hello, Hi, Goodbye" carefully carries Ora at her most vulnerable.
Though Ora rarely ever over-emotes, experiments or offends on her debut album, it admittedly gets better with each listen (as is known to happen with guilty pop pleasures), leaving us convinced that this is—literally—just the beginning, and excited for what's to come. [
Follow @daniellesaid
]
"Ora" is scheduled for a September 25 release.
live local music on
Enter your ZIP code to see concerts happening in your area.
Data provided by Zvents
follow msn music