If You Need Me, I'll Be Listening to "Based on a T.R.U. Story"
Hang around if you want to but I'm staying either way...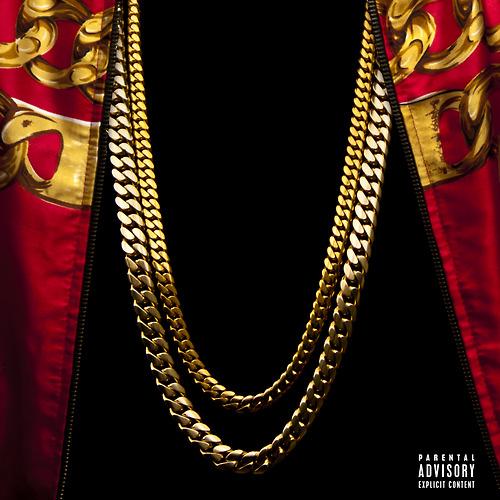 If I'm being perfectly honest, I don't really know how to explain to you what's so good about 2 Chainz. I liked "Duffle Bag Boy" as much as the next man, but it wasn't that long ago that I looked at the cover to "T.R.U. REALigion" with a sneer and said "nope" without even bothering to read the track list. My bad. Luckily, somewhere along the line, I happened across the "Undastatement" video (below) and came to a clear and simple realization—2 Chainz is a ridiculous thing and for that, he is beautiful.

If you're not a 2 Chainz fan by now, it's hard to say whether or not anything on "Based on a T.R.U. Story" will convert you—it happens when it happens if it happens at all—but for the
already-indoctrinate​d,
2 Chainz's solo debut hits every one of its marks. The opener, "Yuck" (with Lil Wayne) immediately settles into the firmly established 2 Chainz sound ("Cut the top off/Call it Amber Rose") and from there, he smoothly transitions to "Crack" and "Dope Peddler" as if they were all part of the same huge trunk-rattler.
Drake and Kanye West appear afterwards on "No Lie" (click here) and "Birthday Song," and rather than bend the tracks to their will as both emcees have been known to do, they too decide that it's more fun to be 2 Chainz and lean into his aesthetic rather than recalling their own. Remember when Nicki Minaj could rap? It seems like so long ago, but "I Luv Dem Strippers" will make you believe she's still "got it," even if she chooses not to use it. Thank you, 2 Chainz.
Meanwhile, 2 Chainz himself retains his laser-like focus and never once breaks character. Many similar acts would ruin things by trying to convince us that there was something more bubbling beneath the surface, but instead, he puts his energy into giving us exactly what we paid for. There are a few slight variations—"Ghetto Dreams" with Scarface (!) and John Legend isn't quite as hard as most tracks, for instance—but he never strays far enough from his center to make you wonder what he's trying to do.
I don't get the feeling that there will be the kind of philosophical debates surrounding "Based on a T.R.U. Story" that come with a Drake or Lil' Wayne album, but a certain percentage of people will hear this album and immediately decide it's trash. In short, those listeners are missing the theater that's at play here, but unlike product from the aforementioned polarizing characters, arguing over a 2 Chainz album doesn't feel useful—that time would obviously be better spent smokin' loud, killin' hair weaves and doing The 2 Chainz Dance. If that doesn't sound like a good time to you, then I don't know what to tell you. 
live local music on
Enter your ZIP code to see concerts happening in your area.
Data provided by Zvents
follow msn music