Beyonce's "Run The World (Girls)" Is A Piece Of Work
And I don't mean masterpiece.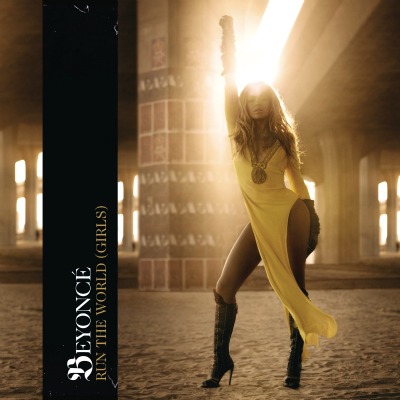 Something is terribly wrong. Beyonce has become severely annoying – and not in the way that I'm used to. Usually, she and her perfect hair, smile, style, body and butt grace a magazine cover, a stage, a private boat in St. Tropez and I become annoyed because I am a sad, sad jealous soul. But this time around, with the release of her much-awaited new single "Run The World (Girls)," I am genuinely aggravated, as if she were a little sibling, by her, her voice, her selfishness.
Simply put, "Run The World (Girls)" is bad - a dizzying concoction of sounds that completely overwhelm the lyrics of what I assume is supposed to be another one of Beyonce's empowering anthems. The same girls she once encouraged to be irreplaceable divas are greatly considering turning this track off - forever. And why? Because while it remains in the same vein as its predecessors, it's almost too arrogant for it's own good.
It seems Beyonce, in "look-what-I-can-do!​" desperation, got so caught up in making her comeback loud (no, literally - drumline beatings on top of fuzzy feedback on top of popping electro zaps), she forgot to make it pleasant. Sure, she sounds feisty, but she no longer makes it sound pretty.
And yes, repetition is needed to make a song catchy, but when it solely carries, without falter, the first 40 seconds of the track, it's a bit "girl"-glutted. When the beat finally does drop, she speedraces through what may be the first 4-part verse, ever. There's staccato rapping, alter-egos emerging on certain syllables, and a sexy slowdown of sorts – all before, what I believe to be, the chorus. Amidst all this, I'm still waiting to jump in, much like double dutch, wondering when the hell I get to sing along.
Ultimately, I give up, clutching my poor ears and turning it off.
The song's only saving grace will be it's video which, from the looks of this trailer, features Beyonce oh-so-casually keeping her incomparable cool while mounted a wildly bucking horse as if it's the type of thing she does everyday. Back to being jealous.
live local music on
Enter your ZIP code to see concerts happening in your area.
Data provided by Zvents
follow msn music