Is Nas Back!?
Judging by his latest videos, he very well may be...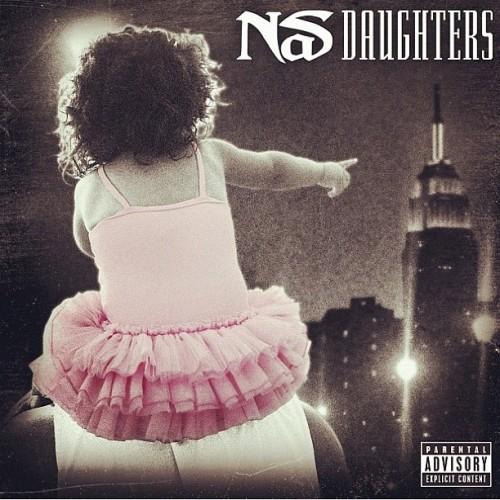 Despite making one of the very best hip-hop albums of all time--
Illmatic
, if you somehow need to be told—Nas has had a somewhat hit-or-miss track record since then. When he's good, he's really good ("If I Rued the World," "One Mic") but when he's bad, he's a borderline embarrassment ("Oochie Walley," most of
Nastradamus
). Despite those flagrant missteps, Nas has remained a highly respected emcee, but on the verge of his 10th album, it's hard to put your finger on exactly what Nas' place in "the game" actually is. 
He has no real "crew" to speak of, makes guest appearances at is leisure, and despite the fact that most people will say they like him when asked, his name just doesn't come up in The Conversation as often as it used to. Upon the release of Life is Good, however (currently scheduled for July 17th), Nas looks to be on the way to solidifying his status as a Godfather and reminding us why he's one of the best.
Just released this week, Nas' video for "Daughters" (
watch it here
) is not just a reminder of Nas' strengths as an artist, but also a reminder of what both rap and music videos in general can accomplish when approached seriously. In the clip, we see Nas' life through the eyes of his teenaged daughter as she observes and absorbs the behavior of her well-intentioned but imperfect dad. The sequence of events is specific and personal to the degree that it cycles back around to feeling universal, ultimately giving the track more impact than more saccharine parent-child tributes that feel good in the moment but have no staying power.
On a somewhat less serious note, Nas also recently dropped "The Don" (
watch it here
, produced by frequent collaborator Salaam Remi and the last Heavy D), more of a standard "tribute to himself" type of track but just as high-quality in its own way. In the video, Nas shows welcome growth by celebrating his wealth with tasteful menswear and real estate rather than gaudy diamond-studded _____s and a night in the club. Going more the Jay-Z route, Nas would rather you view him as old money rather than young money, subtly making the statement that you don't see him around much because he travels in circles above most other rappers. He also rhymes circles around other rappers, bringing out his persistent flow over a real New York track. Remember New York, hip-hop? Nas does. 
While Nas has some clunkers in his catalog, the good news is that you can usually tell from his first single or two where his head is and, for better or worse, those singles are almost always fairly representative of what the rest of the album will sound like. Should that trend continue, Life is Good very well may be his best since his first (and certainly his best since Stillmatic, his other classic). Did Nas ever really leave? That's a debate for another day, but it seems very clear that if he did, he's definitely back now.
Are you sure you want to delete this comment?
live local music on
Enter your ZIP code to see concerts happening in your area.
Data provided by Zvents
follow msn music