Bruno Mars grieves "Young Girls" on new tune
Proves he hasn't lost crooning chops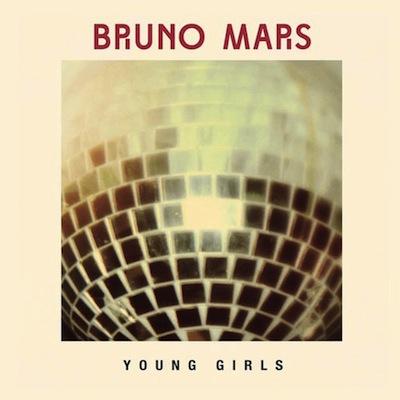 If Bruno Mars keeps delivering singles like this, his sophomore album "Unorthodox Jukebox" won't be so unusual after all - in fact, it could become sacrilegious not to give it a spin.
Following the release of the funky rock, Mark Ronson-produced mash-up that was lead single "Locked Out of Heaven," Mars puts his fedora back on (or so we imagine) to become the contemplative crooner we know so well, on "Young Girls."
The tune kicks off with strings and screechy feedback over which Mars laments his so-called love life—"I spend all my money / on a big old fancy car / for these bright-eyed honeys / oh yeah, you know who are"—but by the time the tribal percussion pummels the beat, it's clear he's just another victim of an ordinary vice: women.
As the album opener, the track wastes no time alluding to its "Unorthodox" nature, combining a wide collection of sounds and influences: the ascending "Ahh's" of a retro a cappella group on the pre-chorus, the thrashing of cymbals on the crescendo, and plucky staccato synth notes throughout.
Some persuasive pleading from Mars ties it altogether and you, too, find yourself shaking an angry fist at all the women who've dared play with his (or your) heart: "Oh, you young wild girls / you make a mess of me / yeah, you young wild girls / you'll be the death of me / the death of me!"
"Unorthodox Jukebox" is due December 11.
live local music on
Enter your ZIP code to see concerts happening in your area.
Data provided by Zvents
follow msn music