Albums We Want For Christmas
Some we'll get, one we won't.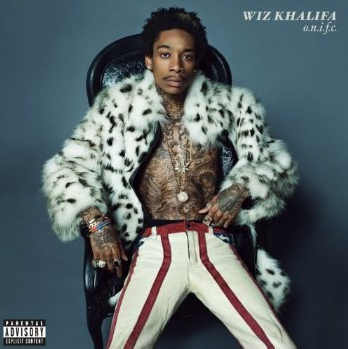 The holiday season is upon us, and gift lists are currently being written by almost every child ages 5 to 55. Everyone likes gifts, especially the gift of music. Music doesn't stretch in the wash or run out. It doesn't expire (though some songs can get tired), and it can always be picked up again like the first day you heard it. Groove has a whole list of albums we want for Christmas this year. Some of these albums are out now, so they can definitely show up in our stockings. One though, not so much. But hey, Santa is a miracle worker, so who knows. Check out our picks.
Rihanna - Unapologetic (Deluxe Edition)
Yes, this version of Rihanna's latest album is $250, but the deluxe edition comes with so much stuff! A handwritten letter from Ri Ri, a viewmaster, a shirt, lithographs, and oh yeah, the album. It's a lot of money, but a small price to pay for the ultimate Rihanna swag bag.
Nicki Minaj - Pink Friday: Roman Reloaded - The Re-Up
Nicki Minaj has pushed this
Pink Friday
brand as far as she can possibly take it, and with this latest project she returns somewhat to her Hip-Hop roots. For a while, there, we lost Nicki to the Pop gods, but here she's reminding us that she can rhyme. We need more of that.

Wiz Khalifa - O.N.I.F.C.
In just a few short years, Wiz Khalifa has evolved from indie pothead rapper to superstar. It felt like a smooth transition post-"Black and Yellow." With his latest album being chock full of singles, it's no wonder he's the Only [Bleep] In First Class.
T.I. - Trouble Man
Tip done did it again.
Trouble Man
is like one big mixture of T.I.'s career. From his perfection of Trap music to the mainstream Rap singles,
Trouble Man
has it all and speaks to every T.I. fan from all walks of life. Street or Club anthems, you can have whatever you like.

Big Boi - Vicious Lies and Dangerous Rumors
Sir Luscious Left Foot is back with his heavenly combination of slick rhymes and pimped out wordplay. While we're all chomping at the bit for a new Outkast album, Big Boi's opus will just have to tide us over. It's not a bad compromise at all, is it?
Game - Jesus Piece
Game likens
Jesus Piece
to a 2012 version of
The Chronic
. Makes sense, since Jayceon Taylor knows how to craft some modernized gangster rap mixed with the radio's requests. That's a tough combination, but Game is always up for the challenge. He's one again succeeded.
Dr. Dre - Detox

Ha, will this ever arrive? Probably not. Dr. Dre has been making this album for the past 47 years, and it feels like it's time will never come. 50 Cent even hinted that this album may turn into an EP. That's probably not happening either, but Santa if you're listening...
live local music on
Enter your ZIP code to see concerts happening in your area.
Data provided by Zvents
follow msn music