Maxwell is One of the Musical "Gods"
Or so we gather from his latest tune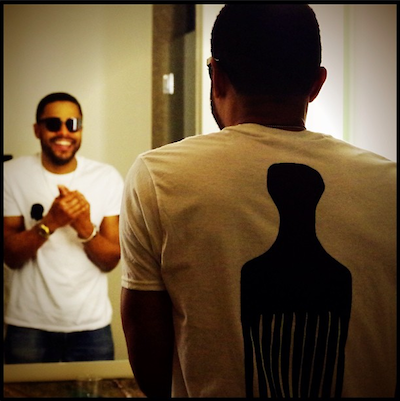 Well if Maxwell didn't tease the hell out of us with that "BlackSummers'Night"​ promise, right? He released the first installment of the anticipated album trilogy way back in 2009; "Black" spawned three hit singles ("Pretty Wings," anyone?), went platinum, won two Grammy Awards, and then…nothing.
Unless you count the summer tour he scheduled, but then cancelled due to "vocal swelling and hemorrhaging" which, yes, sounds very serious, but having the second helping of the album in hand would've made us more understanding.
Nevertheless, Maxwell is back—though we say that with caution for fear of being let down again.
Aside from appearing on the standout track of Alicia Keys' latest effort "Girl on Fire," over the weekend, the singer gave fans a peek at his own material by posting to Instagram what he declared the "#PartialTrackList" to his upcoming "Summers'" installment. On it, amongst others, were exactly what we'd been waiting for: song titles that imply a dangerous but seductive love that only Maxwell could best describe: "Beware of Smiles," "Sirens," "Hostage."
Doing us one better—because he knows what's good for him—the singer followed up by sharing a 40-second teaser of the song "Gods," along with a sampling of its lyrics: "..with your crimes you make me guilty and you swore so convincingly as you play the game of gods.."
Penned by Maxwell himself and frequent collaborator Hod David, the clip kicks off with hollow reverberations before snare sounds settle in and, even in its brevity, it's blissful.
live local music on
Enter your ZIP code to see concerts happening in your area.
Data provided by Zvents
follow msn music