It's a Good Week to be A$AP Rocky
New music, new albums, and new concerts all on the way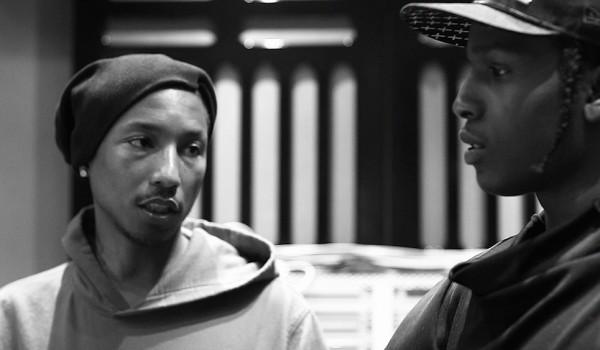 Granted, it's been a good year for Harlem's A$AP Rocky in general, but the past seven days have seen a slew of announcements and releases, further solidifying the fact that Rocky isn't content to be just another mixtape superstar. For starters, after appearing in a recent issue of the American edition of
GQ
, he one-upped himself with an interview with the publications (superior)
British edition
. Meanwhile, after a highly anticipated performance at the Coachella Music Festival (
below
), it was announced that Rocky and the A$AP Mob will be following in the footsteps of Every Rapper Who Matters by heading up this year's Hot 97 Summer Jam.
Of course, all that won't be worth much without the music itself, so more importantly, this week has seen plenty of new releases and announcements on that front as well. First up is "Goldie," (below) the Hitboy-produced first single from Rocky's debut album, due out this July. The track is a little different from the lean-induced southern swag of the mix tape singles, but still fit in with the feel of Live.Love.A$AP and is a nice transition into a big-budget first LP.
No need to worry about Rocky changing his style up, however—also debuted at Coachella was another cut from the new album, "Thuggin Noise" (below) that's just as Houston as anything else the Harlemite has released.
And last but not least, Theophilus London finally released his long-teased single "Big Spender" (below) featuring the man of the hour. Sick of A$AP Rocky yet? Yeah, me neither...
live local music on
Enter your ZIP code to see concerts happening in your area.
Data provided by Zvents
follow msn music