Rita Ora Is Ready To "Roc the Life"
But is it enough?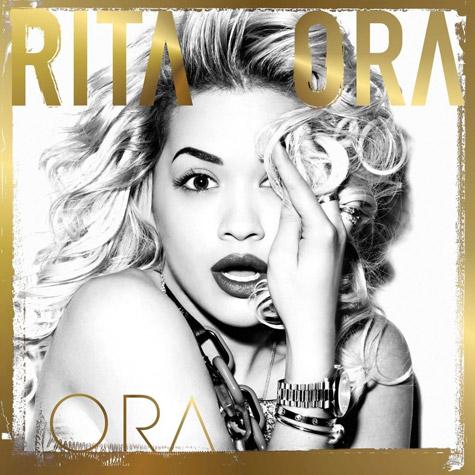 Six months ago, when we named Rita Ora one of our
5 Women to Watch For in 2012
, we admitted to giving her the title a bit prematurely considering she had yet to drop a solo single - but her co-sign from Jay-Z just simply couldn't be ignored. Almost instantaneously, she saved us from being shamed.
First came the Drake-penned and Tinie Tempah-assisted "R.I.P.," a synth-laden, grimy dubstep-inspired beat over which Rita breathily panted, putting her own spin on Nneka's 2008 hit "Heartbeat." The tune was the equivalent of stomping a yard to announce ones arrival, but it couldn't escape the comparisons to Rihanna, since it had first been offered to the six-album superstar.
What followed was official lead single "How We Do (Party & Bullshit)" and though it borrowed lyrics from the Notorious B.I.G. - and cited morning whiskey shots and the pursuit of a "drunk sex feeling" - the rhythm was anything but rough. Instead, the sweet guitar strumming of pop-rock too closely recalled Katy Perry and another association was born.
So, who is the real Rita?
Well, yesterday, after performing "Roc the Life" for months on end at festivals - and some acoustic versions at more intimate shows - Ora unleashed the audio to the studio version of her anthemic tribute to (likely) her label and the new way of life it's provided. A hard-hitting kick drum and guitar-thrashing gives way to Ora seemingly finding her stride.
"By way of London / Americana / the persona / is prima donna" she drawls, effortlessly (and boastfully) alternating between a low lull and her more melodic riffs. In contrast to its predecessors, she never overcompensates; never too gritty and growling, shouty and sugary. In fact, she delivers each line (even against an accelerating electric guitar) with a confident cool that proves less can be more. And though the chorus could certainly use a crescendo, Ora seems a step closer to finding just that - her aura.
Hear "Roc the Life" here!
"Ora" is due August 27.
live local music on
Enter your ZIP code to see concerts happening in your area.
Data provided by Zvents
follow msn music