Get To Know: AZIATIX
They've conquered globally, next up is locally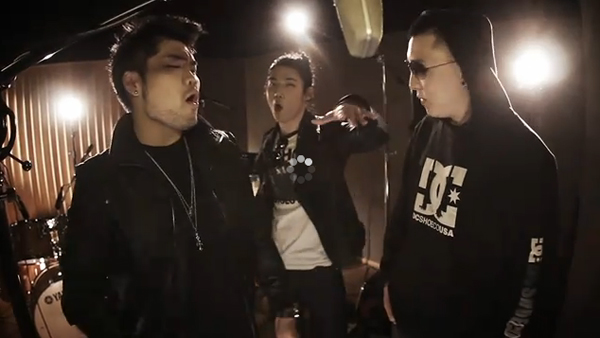 Who:
AZIATIX
From:
New York, California and Boston
Why You Should Know Them:
Because one million YouTube viewers can't be wrong.
The American market is a tough nut to crack, but AZIATIX are up for the challenge. While their music could be perceived as the Asian-skewed phenomenon known as "K-Pop" (K for Korean), it's neither too Poppy nor too limiting for multi-genre fans to love. AZIATIX doubles as a group and a record label. Get to know the members:
Flowsik is the emcee of the group, bred from Queens, New York and mentored by rap vet Ice-T. His gruff, steady delivery packs a punch with his verses that add to the trio's overall appeal. Eddie Shin is a combination of R&B and Pop, the balladeer of the group. Boston native, NYU-educated, his songwriting skills have been used by many Asian artists (and soon U.S. ones too). Nicky Lee, an award-winning soul singer from Cali smooths out the group with his R&B vocals. Together AZIATIX craft a sound that people from all walks of life can enjoy.
The group aligned themselves with producer Jae Chong, whose goal was to find artists that could translate from the Asian market to the mainstream U.S. While the group is in fact Asian-American and not formed overseas, their success started there. Millions of fans crowd the globe for AZIATIX, and the goal for this trio now is to break into the market from where they were born. Their single "Go", a soulful mid-tempo hit, is designed for the radio and propelled the buzz for AZIATIX stateside. With an EP out on iTunes and a "debut" album waiting in the wings, the United States will soon catch on.
So why take a listen? Besides the amazement of three Asian dudes crafting music like they're Boyz II Men, a group like AZIATIX is taking a huge risk. Not only are they stepping into the often unwelcoming American market, but they're doing so by blending genres. If that's not a bold move, then what is?
live local music on
Enter your ZIP code to see concerts happening in your area.
Data provided by Zvents
follow msn music