Emeli Sande's "Version Of Events" Sounds Pretty Similar To Yours
Her tales of love and loss resonate, but don't resound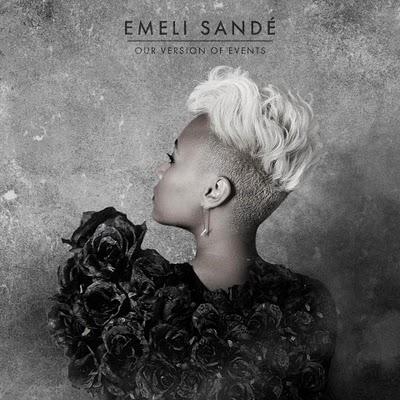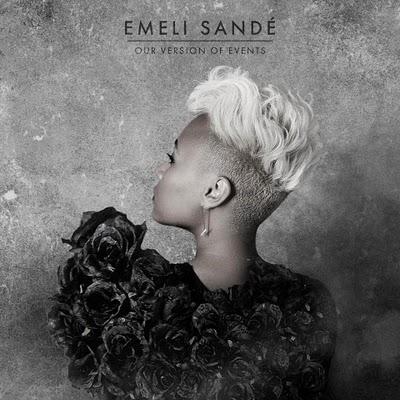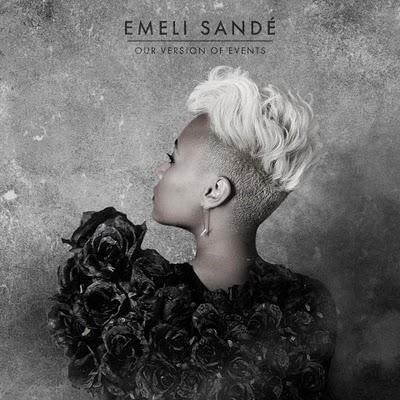 Emeli Sande loves a ballad and a good metaphor, but the lead singles from her debut album
Our Version Of Events
would lead you to believe otherwise. Both "Heaven" and "Daddy" are steeped in trip-hop - fast-paced drum-and-bass breakdowns matched solely by Sande's rich vocals that, while roaring, never manage to be overwrought or offensive to the ear. That's what may be the problem though; the album serves as a perfect canvas for Sande to show her songwriting ability - and she does to the nines - but it also fails to be the least bit provocative or unexpected. Playing it safe, however, makes her completely relatable to any lover of any age.
Though "Heaven" is dramatically backed by strings and a choir as Sande struggles to keep "good intentions," it's
"Daddy"
, with it's church bell-ringing and her singing a few octaves lower, that brings the concern: "He's out your system / Yeah, it took you awhile / You got your family back / And you got your smile / And you promised your sister that you'd never go back again / But…"
Love, both satisfying and unwise, is not a subject that the newly-engaged Scottish singer, 24, shies away from. On "Where I Sleep"
(hear it below)
, a sweet-sounding lullaby that employs chord changes and the bounce of a ping pong ball, she promises that there's nothing she "won't steal or borrow" to find romance. Sande then makes "Mountains," though originally written for Leona Lewis, all her own, whispering over soft keys, detailing her determination to never let her passion fall by the wayside: "When we have the kids, we'll tell them to remind we / Of where we were and how, so we never get lazy." And "Breaking The Law" is a grand gesture of a love song. Though only a simple acoustic strumming backs Sande, taking the risk of being quite boring, she breathes life into it with another display of unwavering willpower: "Whatever it takes to get what you need / Ignore the alarm / Ignore the police / I'll never stop."
But she realistically chronicles tales of the distress that can come with desires, as well. "Maybe" is an all-too-true breakup ballad. Sande paints pictures over the sad, down-sloping sounds of an orchestra and reveals an internal struggle: "Maybe you could stay a bit longer / Or I could try a bit harder / We could make it work / But maybe, we should stop pretending." And on the country-twanged "Suitcase," she keeps a watchful eye on her baby's luggage.
But her naturally poetic nature is hard to swallow on the metaphoric "Clown" and "River", both of which miss the mark, both of which are failed, dramatic attempts at being iconic. The former is a sarcastic send-off over more strings: "I'll be your clown on your favorite channel." And the latter should have been left on Disney's
Mulan
soundtrack: "Follow me, I'll be your river / I'm here to keep you flowing." Okay?
What you end up wanting more of is the finger-snapping, feel-good music Sande is better at than she probably knows. "Lifetime" is a catchy, retro-tinged closer to any wedding, and on "Next To Me"
(see it below)
, the shake of a tambourine is followed by a funky piano and
audience-encouraging​
"woo-hoooo" as Sande reveals the fun side of being faithful. The girl's got promise and pipes. We didn't name her one of our
5 Women To Watch In 2012
for no reason.
live local music on
Enter your ZIP code to see concerts happening in your area.
Data provided by Zvents
follow msn music