Meet Kat Dahlia... She's "Gangsta"
In a good way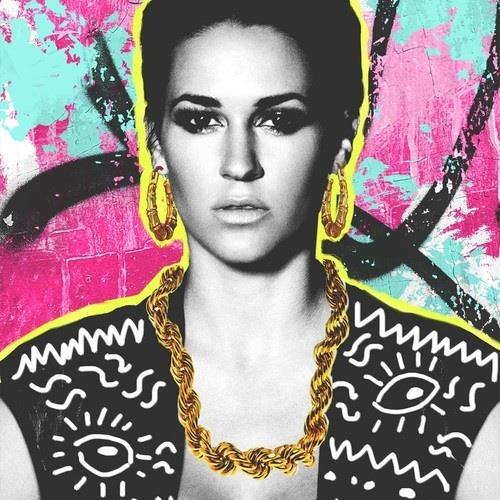 Move over DeLuna and Graham, there's another Kat to add to the caboodle. But, unlike those harmless pop princesses, this one boasts a much grittier growl—and likely sharper claws.
The web first caught wind of singer/rapper Kat Dahlia back in February when, while still under the moniker Kat Hue, she quietly released her
"Shades of Gray"
album. Don't be fooled by the name, though; the nine songs didn't play like a soundtrack to sadomasochism like the similarly-titled best-selling book.
Instead, it showcased Dahlia's unique, albeit genre-less, artistry: overwrought emotion a la Adele, blunt delivery like Amy Winehouse, with a tone as distinctive as Nelly Furtado or Gwen Stefani, over jazzy R&B, reggae and—as a nod to her home of Miami, and Cuban roots—Latin sounds.
Now, upon being signed to Sylvia Rhone's Vested in Culture label under Epic Records, she's prepping her debut album for release next year, led by the newly-mixed and mastered version of "Gangsta."
Over an eerie J. Dens piano beat that recalls 50 Cent's "Wanksta," the 22-year-old spits raw and raspy about her life's shortcomings—from a failed relationship with her father to the same with old flames—and shows she's not easily fooled, nor is she looking for handouts: "You say you a gangsta / that don't impress me none / you say you a gangsta / ain't seen a thing you done / I do it all myself / I ain't getting help from no one."  We have a feeling she'll be bringing that same mindset to the music industry.
live local music on
Enter your ZIP code to see concerts happening in your area.
Data provided by Zvents
follow msn music