Miguel Previews His "Kaleidoscope Dream" (Again) with "The Air Preview"
It's a necessary element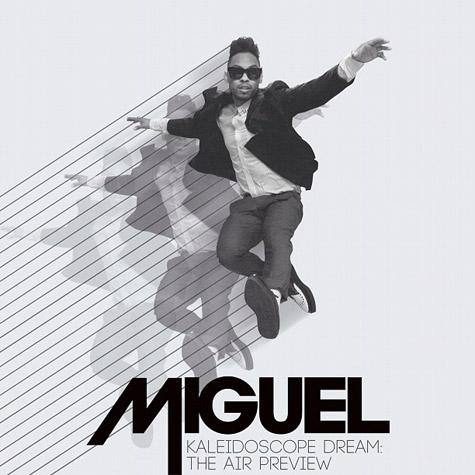 Following the release of Miguel's
"The Water Preview"
comes another element-inspired EP. And just as we need H2O in real life, we equally require its comparative component, "The Air Preview." And again, as if he were trained by a burlesque queen (or something), Miguel perfects the art of the tease as both three-song albums serve as appetizers to his official sophomore release "Kaleidoscope Dream."
An acoustic guitar kicks off the trifecta with "Do You…" on which Miguel flatly asks, "Have you ever felt alone?" in an echoed haze. And using the persuasive tactics of any peer pressure master, he drawls "Do you like drugs?" and gives a resounding "Yup, me too!" before his conquest can answer. He makes sure to name-check all his surefire techniques of seduction, including matinee movies, midnight summer swims, and games of Rock, Paper, Scissor (of course). It sounds cheesy, but by the time Miguel concludes, you're sold.
The Salaam Remi-produced title track follows. "Kaleidoscope Dream" employs the ever-distinctive sample of Labi Siffre's "I Got The…" (or better known to younger generations as the bouncy beat of Eminem's "My Name Is"). An eerie fluttering of blips hypnotizes atop a fuzzy guitar as Miguel gives his best baritone and boasts about kissing your third eye (yeah).
All this before giving way to the
appropriately-titled​
short-lived tune "The Thrill," a building ballad that forces you to feel as much anticipation for the slow-clap chorus as Miguel does for his muse. He closes with a chant-worthy confession: "And I can't wait / til they play our song / til the lights go on / til we can't drive home…"
Listen to "The Air Preview"
here
.
The full "Kaleidoscope Dream" album is due October 2.
live local music on
Enter your ZIP code to see concerts happening in your area.
Data provided by Zvents
follow msn music