Get To Know: Doll Phace
The face of a doll with the mind of a businesswoman.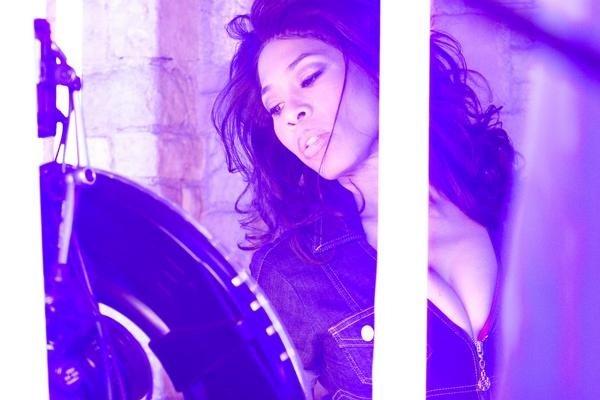 Who:
Doll Phace
From:
Baltimore, MD
Why You Should Get To Know Her:
Because Snoop already does, so why don't you?
When Monica Floyd made the move cross-country from Baltimore to Los Angeles, it wasn't just to start some singing career; it was to build a brand. Enter Doll Phace, the storytelling songbird who has everyone from Snoop Dogg to E-40 swooning over her smooth style. But there's way more to her than just a pretty face and a sweet voice. Prior to picking up a mic, Floyd was on track to becoming an engineer, having studied at Baltimore's renowned Polytechnic Institute. She then headed to California for a five-part degree at Cal State - Northridge. Fluent in French, Russian, and Arabic and the founder of her own entertainment company True Vision Media Group (TVMG), Doll Phace is unstoppable. She breaks down her networking skills and love of the craft in her interview with Groove. Like her aptly titled EP
Get Used To This
states, get used to this new face in music.


You have some strong co-signs for a new artist (Snoop, E-40, etc.). How did you link up with these rap veterans?
I am a strong personality, so naturally I would desire to align myself with strong artists. I actually met them through a business contact.

What was your initial motive for moving across the country?
I auditioned for a singing group and was selected, so I moved across country as a part of a singing group.

Did your family support your pursuing of music even though you have such a strong academic background?
Yes, My family has always supported me in all of my endeavors.

What has your journey in music been like thus far?
It has been an amazing journey. I have learned not only about the music business, but I have also learned many important life lessons, which have allowed me to grow and develop into the artist and business person I am today

You also have a heavy hand in the business side of entertainment. Do you feel that's been a valuable asset in your own artistic endeavors?
Absolutely! Understanding any business, making contacts and building relationships is extremely important and valuable.

What's the greatest lesson you've learned so far in music?
The most valuable lesson that I have learned that it is important to have all your t's crossed and i's dotted in business dealings. Also, that you have to be flexible, because things don't always happen when you think they will.

Which side in music is easier to pursue: creative or business?
The creative side is definitely easier to pursue. As an artist under my own label, I have more control and freedom to create my brand and style of music; whereas as the CEO of True Vision Media Group, I have to tread through sometimes treacherous waters to avoid the sharks.

Do you plan on singing in the other languages you speak?
That would be nice! I would especially like to do a song in Arabic or French, because I really like Arabic music. So yes, if the opportunity presents itself.
Who are some of your dream collaborations?
Kanye West and Eminem in music; I love the music that Kanye West creates, his rap style and his delivery. As for Eminem, he really gets me fired up and going simply through his attitude. In film, Jerry Bruckheimer and Steven Speilberg. I love the way that Jerry Bruckheimer has been very successful with both television and film. He does big projects that are really heartfelt. I love the big storylines Steven Spielberg creates.

If you weren't here doing this, where do you think you would be?
Building freeways around the world - I like to make connections! [laughs]

live local music on
Enter your ZIP code to see concerts happening in your area.
Data provided by Zvents
follow msn music