Destiny's Child (Attempt to) Go "Nuclear"
But latest single is lukewarm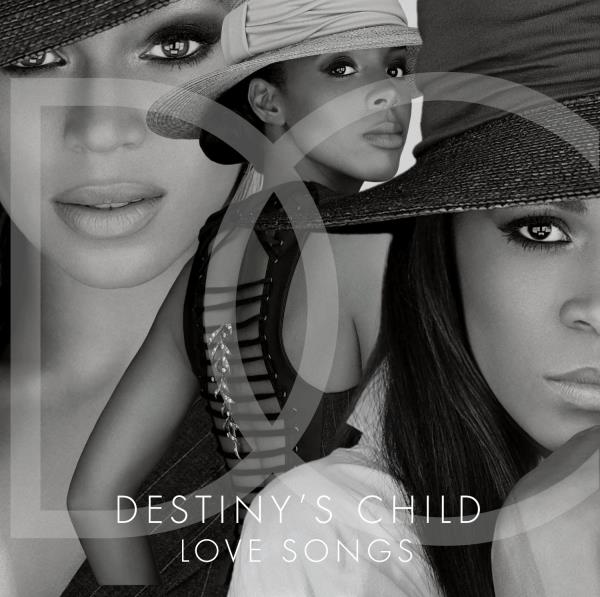 If this is "nuclear," then I want a bigger, better bomb.
After years of being asked the question of whether or not they'll reunite, and subsequently deflecting that inquiry with politically-correct answers about forever being "sisters," Destiny's Child has released a new song, their first since breaking up to embark on separate solo careers after touring their final album, 2004's "Destiny Fulfilled."
But it seems absence has not made their hearts grow fonder because, as it turns out, DC reassembled the troops to lazily deliver something that sounds more obligatory, than outstanding. They didn't even bother to take this awesome opportunity to shoot new photos for the album packaging (see: above); nor did they decide to take a detour from the way they usually divvy up verses (see: poor Michelle on the hook—again).
If this was their attempt at quieting riotous fans the way you would a toddler with a lollipop or, say, something shiny, they've failed. Now our noise comes courtesy of a full-blown tantrum.
To be fair, "Nuclear" is not bad. It's produced by Pharrell, co-written by James Fauntleroy, and the ladies have not, in fact, lost their ability to harmonize, so how could it be? But it's not worthy of eight years of waiting, either. It's funky, but filler at best. And it's anyone's guess how they'll stay hyped enough to perform it at the Super Bowl Halftime Show this year (as rumored) considering lower registers, as this tune is sung in, don't usually make for rousing renditions.
Though a rattling retro house beat, backed by the shake of a tambourine, would lead one to believe that "Nuclear" is a surefire way to get you to the dance floor, it's quite the opposite. It's a slow and sexy simmering of sounds more fit for two-stepping. The most aggressive, in-your-face moment is when Bey breaks character to—gasp!—swear: "They want to know how we keep our sh*t together / They're wondering / It's just evolution / We're just getting better."
Though the lyrics speak to a "quantum level" love, I'm gonna go out on a limb and assume that that line has a dichotomous nature and refers to DC themselves, as in they're clearly making no apologies for not banking on a "Bootylicious 2.0" to make a comeback. They knew that "Nuclear" would get better on second and third—and, okay fourth!—listen.
Hear it
here
.
"Nuclear" will appear on "Love Songs," the 14-track compilation album, due January 29, of Destiny's Child's most romantic music.
[Follow @DanielleSaid]

live local music on
Enter your ZIP code to see concerts happening in your area.
Data provided by Zvents
follow msn music