Get To Know: 360
Giving Hip-Hop a 180.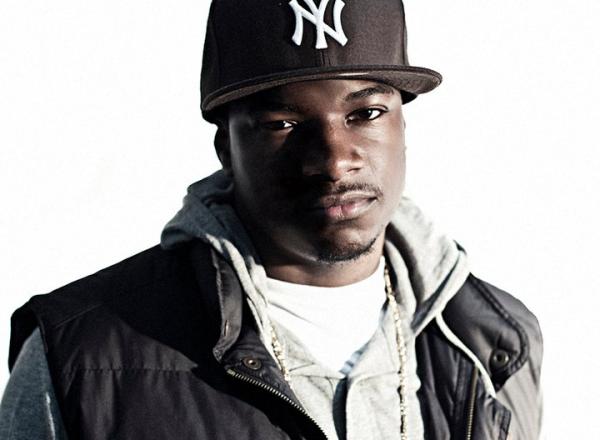 Who:
360
From:
Queens, NY
Why You Should Get To Know Him:
Because the industry cosigns him, and so should you.
The number 360 possesses a strong meaning. It's the number of degrees that make one one full revolution. For Queens rapper 360, his name came from the finger waves that circled the circumference of his head. Eventually though, it came to signify the universal quality of his music. Starting with a 3-person group, 360 lost two of his members (one passed, the other was jailed) and took some time off to consider his journey. He re-emerged stronger than ever, and this time the world was ready. His EP
Everywhere and Back
serves as a healthy introduction to the next phase in 360's career. Checking in with Groove, he talks about his history and what's next. It's Foot2neckseason.

How did you get the name 360?
It was actually given to me from the barbershop when I was about 14 years old, because of my 360 waves [laughs]. As I grew older, it turned into a symbolization of me being a complete all-around great musician.
When did you get started in Hip-Hop?
I was pretty much born into the Hip-Hop culture itself and started taking a liking to it as a kid. I took it seriously and made it a goal when I was in high school.
How did Queens Rap affect your style?
What is Queens Rap? [laughs] Because LL doesn't sound like Nas and 50 Cent doesn't sound like Q-Tip. I can say this though, because all of those dudes I actually think and put effort into what I project to the people. Growing up in Queens and being in ciphers from hood to hood, you got respected from actually talking about something with substance.
You took a pretty long break from rhyming. What made you take that break and what did you do in the years between?
I started out in a 3-man group; the lead guy had been killed and my other homeboy went to jail. I was dealing with real life! Family, money, relationships and just trying to maintain focus. I had to take time out for myself and see if I really wanted this.
When you came back, what did you notice had changed in Hip-Hop?
I noticed the aggression was definitely turned down; a lot of artist were working with each other more and clicking up as opposed to beefing or "competing." Also the emerging of the Internet changed the whole playing field how consumers listen to music and how artists put out music.

What was the moment recently that you realized you successfully re-built your buzz?
When people I haven't spoken to in 10 years started calling my phone [laughs]. That was when I dropped a video over Common's "Blue Sky" record. It hit everywhere virally and I don't think people were expecting that from a NYC artist right now. Ever since I continued to push the pedal, I haven't looked back since. Foot2neckseason is more than just my slogan, it's the way I live.
How did you link up with J.Cole on Everywhere and Back?
I've known Cole from St. John's University, I used to cut hair across the street from there.
We both rapped and respected each others' talents, so when it was my time to do my EP. It was a natural thing for us to work together. We always kept in touch.
Who else do you plan on collaborating with?
Currently I'm focused on me right now, the features come as I go along and if the music is organic, then I'm rolling with it. There's a couple singers, big names and non big names that I want to work with though.
What's coming up next for you?
More music, more shows, more videos! Continue to grow my fan base and spread my message worldwide.
If you weren't here doing this, where would you be?
That's a good question. I honestly don't know. Music has been all I've ever wanted to do.
I just prayed I wasn't dead or in jail in the process of pursuing my goals.
live local music on
Enter your ZIP code to see concerts happening in your area.
Data provided by Zvents
follow msn music