Leona Lewis Tries to Convince Us She's "Trouble"
We're not buyin' what she's sellin'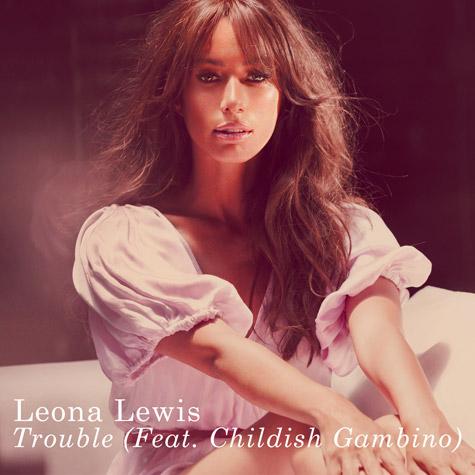 It's been awhile since we've heard a major hit from Leona Lewis. Granted, 2007's "Bleeding Love" still goes hard, but our patience is wearing very, very thin. The release of her upcoming album "Glassheart" has suffered several push backs and if her new single "Trouble" is a wink at what's to come, it won't be worth the wait.
Lewis' shy shtick was enough to make Simon Cowell and the rest of the UK fall for her on "The X Factor"—judges spent most of the season dishing her ego-boosting
"You don't know how good you are"
praise which she would then deflect with feigned humility and shock—but, six years later, that dichotomous nature of mild-mannered but mighty, passive but powerful is growing old. Quick.
With a voice as grand as hers, Lewis shouldn't have to succumb to tricks and tactics, but when you keep your fans yawning, maybe you should start. "Trouble" is more of the same melodrama from Lewis: her soprano over soaring strings and a moody piano. The haunting trip-hop comes courtesy of
Emeli Sande
, who penned the track, and producer Naughty Boy, but it way too closely resembles their own collaborative tune from last year "Daddy," further proving that Lewis has yet to find her own stride.
(Plus, if she thought she was building street cred by having Childish Gambino as a guest, she should think again. Thankfully, his 36-second verse is a bit of a savior.)
Lewis tries not to play it safe, but her threats ("Bet you wish you'd never met me") are transparent and her chorus is far from convincing - in fact, coming from her, "I'm a whole lot of trouble" is laughable.

Umm the song was written about Leona's ex, who she allegedly cheated on. Check out his twitter; those angsty tweets about her definitely makes her seem a little more "troubled" than you chalk her up to be. I respect an artist like Leona, who keeps her drama behind closed doors, MUCH more than a certain pop artist who goes around kissing a certain abusive ex with his trashy new neck tattoo... 

Love leona but I'm not feeling this song at all. I got bored very quickly, I'm afraid this will flop just like that collide song she did, we all know how that turned out. That's a shame because leona's  voice is amazing! Hopefully glass heart will be more impressive, if it does come out in october.
Are you sure you want to delete this comment?
live local music on
Enter your ZIP code to see concerts happening in your area.
Data provided by Zvents
follow msn music