The 5 Best Beyonce Moments at Super Bowl
In case you missed it...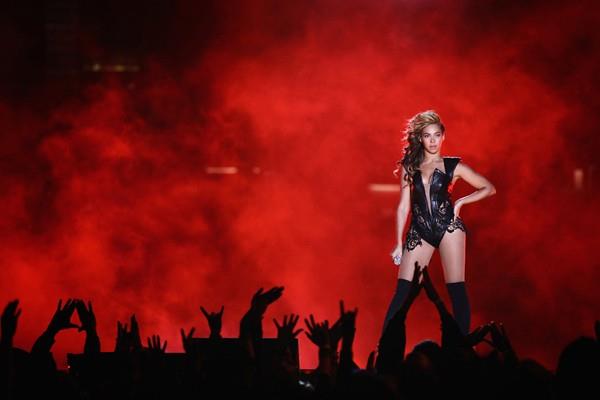 If you somehow managed to miss the media storm that's been following Beyonce's every move for the last few weeks -- her performance of "The Star-Spangled Banner" at President Obama's inauguration (and the subsequent lip-synching allegations); Destiny's Child's comeback, marked by the release of their single
"Nuclear"
; her upcoming HBO documentary -- you should have at least been aware that she performed at the Super Bowl XLVII Halftime show yesterday. If not, here's what you missed.

5. The medley.
Never one to disappoint, Beyonce dug way into her archive of hit songs, going back more than a decade, to deliver a solid medley that would appeal to just about anybody and everybody. But before she took the stage in her leather-and-lace get-up, fans rushed the field first to the sounds of the
appropriately-titled​
"Countdown." The eerie intro to "Run the World" then gave way to her silhouette, obscured by smoke, but strong in stance, and she began singing the lyrics to "Love on Top," the declarations we all know so well: "Baby, it's YOU / You're the one I LOVE / You're the one I NEED."
Proving her timelessness as an artist, the horns of her 10-year-old debut single "Crazy in Love" started up to pleased shrieks from the crowd and Bey stomped the stage the same way she did in those short-shorts back in 2003. Infamous "uh-oh" dance and thumb-to-tongue lick still in tact, Bey switched the melody up only slightly, adding go-go drums and scatting to the sounds of a solo from her guitarist. Finally, fulfilling every man's dream, a bunch of digitally-cloned Beyonce's joined the star as she dutty wine'd to "Baby Boy" and, in her best faux Caribbean accent, demanded: "wind ya waist!"
Watch it here!
4. The Destiny's Child reunion.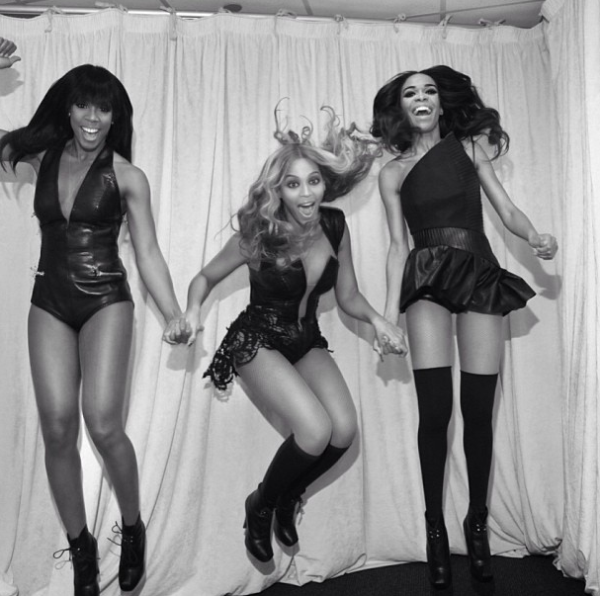 Despite their denials prior to the show, the trio reunited on stage to shake their jelly to "Bootylicious" and embody Charlie's Angels for "Independent Women." Michelle and Kelly even assisted on Bey's solo hit "Single Ladies," but bless Michelle's heart for always being so stiff and exactly one step behind her bandmates. Not that Beyonce seemed to mind; she posted on her
Instagram account
this picture of the ladies backstage.
3. This tweet.
Less than two minutes into the third quarter, shortly after Beyonce stepped off stage, the 73,000-seat Superdome suffered a power outage, leading to a 34-minute delay in the Baltimore Ravens-vs-San Francisco 49ers game. Many took to Twitter to blame the singer and her electrifying set, but her husband -- who rarely ever tweets -- took the jokes in stride posting this message; first, a nod to the introductory line of his hit song "Jigga My N***a"
and then to the in-your-face inquiry Beyonce made to the press Thursday after singing "The Star-Spangled Banner" live (and very well) at a conference as a response to those pesky lip-synching allegations.
2. This moment backstage.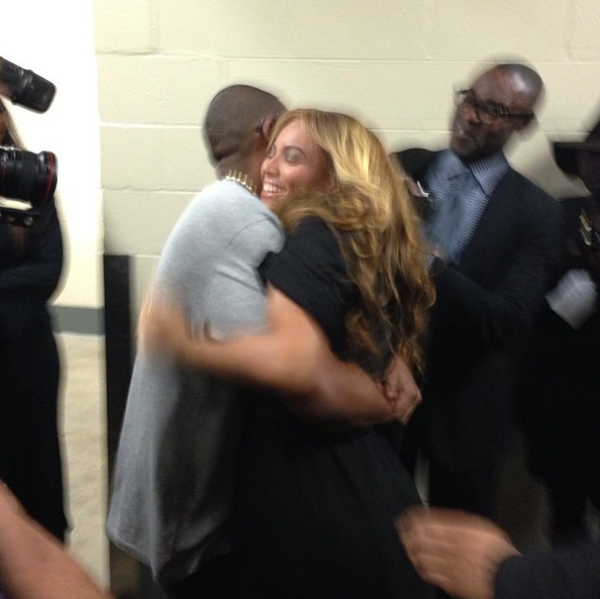 Prior to her performance, Beyonce made the media rounds Thursday, stopping by the NFL Network and
telling
host Deion Sanders, "My husband is incredible. He's so supportive," which was more than evident in this photo (spotted on the
Instagram
account of Kelly's reported manager Tim Weatherspoon) of Jay-Z embracing his wife backstage.
1. The big announcement!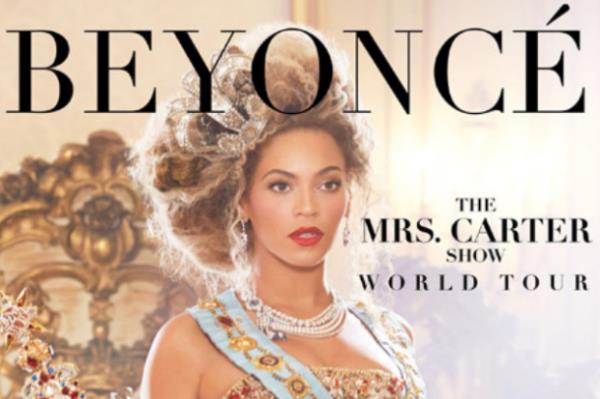 When Beyonce said Thursday, "I may have an announcement after the performance -- fans should just stay tuned to see," she was (poorly) playing coy. Sure enough, after the Super Bowl, the singer took to her site to announce her plans to embark on a 46-date tour. It will kick off April 11 in Serbia and end August 3 at, of course, the Barclays Center in her husband's city of Brooklyn, New York. See the tour dates
here
.
live local music on
Enter your ZIP code to see concerts happening in your area.
Data provided by Zvents
follow msn music