Tupac's 'Entire Body Of Work' To Be Released
Per Tupac's mother, it is his estate's 'responsibility' to deliver music to fans.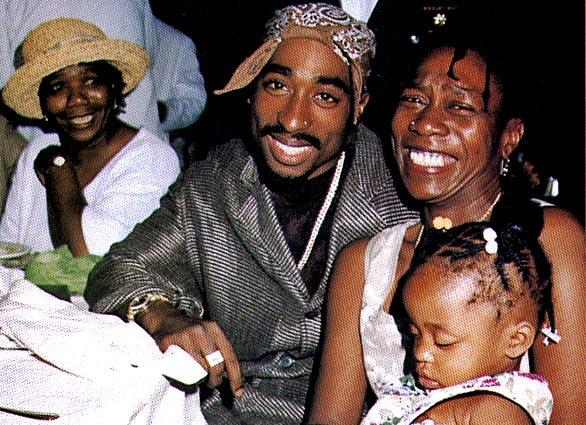 The late Tupac Shakur is one artist whose posthumous catalog has spanned the 16+ years since he passed away on September 13, 1996. Per his mother, Afeni Shakur, there is more music to come.
Billboard
reports that the late rapper has now joined the ranks of other legendary artists like Janis Joplin, The Doors, and Otis Redding whose estates are handled by Jampol Artist Management.
This move will ensure that Tupac's legacy will live on in many forms, especially music. His mother revealed in a statement that there is more music headed to the masses. "I believe it is our responsibility to make sure that Tupac's entire body of work is made available for his fans," Shakur stated. "My son left many incomplete pieces and even more unfinished ideas. Using the blueprints he gave us, I am committed to fulfilling this duty." Afeni stands as the head of her son's estate as well as the founder of the Tupac Amaru Shakur Foundation, an organization that specializes in providing teens with the best educationally creative environment to hone their talents.
JAM's role in the estate will serve to handle the licensing and placement of Tupac's music and image/likeness going forward. Afeni said JAM will be discovering "innovative ways" to keep the posthumous rapper's career in tact. "It's our responsibility - and our privilege - to ensure that new generations of fans experience the power of Tupac's music, his ideas and his storytelling," said Jampol founder and president Jeffrey Jampol.
What will this mean for Tupac fans? More music. And for later generations, this will guarantee that the legendary rapper will remain at the forefront as one of hip-hop's greats.
live local music on
Enter your ZIP code to see concerts happening in your area.
Data provided by Zvents
follow msn music