55th Annual Grammy Awards R&B / Hip-Hop Preview
What to expect when you're expecting...the Grammys.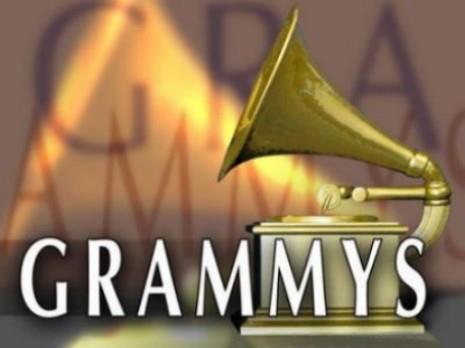 The "Urban" music world (primarily hip-hop) has a tumultuous relationship with the Grammys. Why you ask? Because it took so long to even be recognized as a viable genre by the Academy. The first time Rap set foot on Grammy soil happened back in 1989 at the 31st Annual Grammy Awards, when DJ Jazzy Jeff and the Fresh Prince took home the Grammy for Best Rap Performance for "Parents Just Don't Understand." Since then, it's been a continuous back and forth of what gets televised and what doesn't, who gets honored and who doesn't. This year, there's something of a selection to feast your eyes on. You might be pleased...and you also might be annoyed.
Let's start with the presenters. We have Beyoncé, Kelly Rowland, no Michelle, Pitbull, Ne-Yo, J-Lo, and Keith Urban (he's not an Urban artist, but he has Urban in his last name *rimshot*). As for the performers, we have a super-collaboration between Travis Barker, LL Cool J, Chuck D, Rage Against the Machine's Tom Morello, and DJ Z-Trip. That's going to be scary in a good way. As for the others, Rihanna, Frank Ocean, Wiz Khalifa with Miguel, Alicia Keys, and Bruno Mars. It's pretty interesting how little of a Rap presence will be at the Grammys this year on the performance front, though R&B seems to be owning the affair (along with the obvious Pop).
The nominees are diverse (you can check them all below), including the likes of Drake, 2 Chainz, Jay-Z and Kanye West, and the like. There are always some curve balls though, and this year they come in the form of Estelle for Best R&B Performance with "Thank You" (who knew it did that well?), along with "Gonna Be Alright (F.T.B.)" by the Robert Glasper Experiment featuring previous Grammy nominee Ledisi. There are a few other surprises listed, and while many of these won't in fact be televised, it will be nice to actually see who takes these awards home.
If there is one thing to be learned about the Grammy Awards it is this: don't expect anything. Sure, we all have that cute theory that once they show an artist backstage post performance it means they're the winner of the next announced award. That's stopped being true. The Academy is hip to our extensive knowledge about cliche television segues. So come with an open mind about the winners...or at least wait until the following day to pen an angry letter. The Bieber fans did it to Esperanza Spalding, didn't they?
And the nominees are...
Best Rap Performance
"HYFR (Hell Ya F***ing Right)" - Drake Featuring Lil' Wayne
"N****s In Paris" - Jay-Z & Kanye West
"Daughters" - Nas
"Mercy" - Kanye West Featuring Big Sean, Pusha T & 2 Chainz
"I Do" - Young Jeezy Featuring Jay-Z & André 3000
Best Rap/Sung Collaboration
"Wild Ones" - Flo Rida Featuring Sia
"No Church In The Wild" -  Jay-Z & Kanye West Featuring Frank Ocean & The-Dream
"Tonight (Best You Ever Had)" - John Legend Featuring Ludacris
"Cherry Wine" - Nas Featuring Amy Winehouse
"Talk That Talk" - Rihanna Featuring Jay-Z
Best Rap Song
"Daughters" - Nas
"Lotus Flower Bomb" - Wale f. Miguel
"Mercy" - Kanye West Featuring Big Sean, Pusha T & 2 Chainz
"The Motto" - Drake f. Lil Wayne
"N****s In Paris" - Jay-Z & Kanye West
"Young, Wild & Free" - Snoop Dogg & Wiz Khalifa f. Bruno Mars
Best Rap Album
Take Care
- Drake
Food & Liquor II: The Great American Rap Album, Pt. 1
- Lupe Fiasco
Life Is Good
- Nas
Undun
- The Roots
God Forgives, I Don't
- Rick Ross
Based On A T.R.U. Story
- 2 Chainz

Best R&B Performance
"Thank You" - Estelle
"Gonna Be Alright (F.T.B.)" - Robert Glasper Experiment Featuring Ledisi
"I Want You" - Luke James
"Adorn" - Miguel
"Climax" - Usher
Best Traditional R&B Performance
"Lately" - Anita Baker
"Love On Top" - Beyoncé
"Wrong Side Of A Love Song" - Melanie Fiona
"Real Good Hands" - Gregory Porter
"If Only You Knew" - SWV
Best R&B Song
"Adorn" - Miguel
"Beautiful Surprise" - Tamia
"Heart Attack" - Trey Songz
"Pray For Me" - Anthony Hamilton
"Refill" - Elle Varner
Best Urban Contemporary Album
Fortune
- Chris Brown
Kaleidoscope Dream
- Miguel
Channel Orange
- Frank Ocean
Black Radio
- Robert Glasper Experiment
Back To Love
- Anthony Hamilton
Write Me Back
- R. Kelly
Beautiful Surprise
- Tamia
Open Invitation
- Tyrese
live local music on
Enter your ZIP code to see concerts happening in your area.
Data provided by Zvents
follow msn music