Leah Labelle Wants to Be Your "Lolita"
We're not so convinced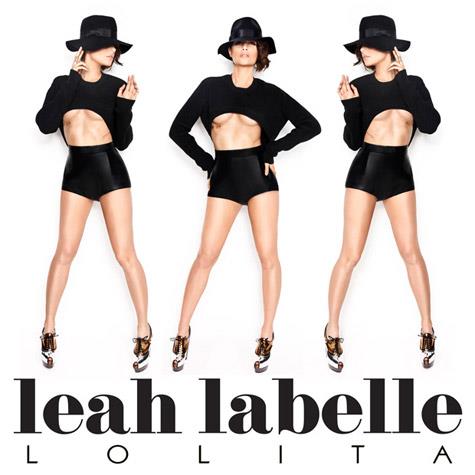 When we
first introduced you to Leah Labelle
last year, she'd just signed a joint deal between LA Reid's Epic Records, Jermaine Dupri's So So Def Recordings and Pharrell's new label, I Am Other. In other words, there seemed to be some pretty high expectations of what she could achieve.
But then the former "American Idol" hopeful dropped her funky debut single "Sexify" which, while certainly a catchy nod to the late '90s, only peaked at #89 on the Billboard R&B chart. We gave her props for refusing to go the electro-pop route, like many an aspiring artist would to appease a fickle audience, but "Sexify" only made for good finger-snapping; it lacked an essential star-making moment.
Unfortunately, on latest effort "Lolita," Labelle and Pharrell (who's handling production duties) haven't learned their lesson. That, or they're in on the same secret that
Destiny's Child
and
Justin Timberlake
are privy to knowing, as both hit-makers (who provided much of the music that ushered in the new millennium) returned last week to release comeback tunes that repurposed retro sounds--but to mixed reviews, mind you.
"Lolita" isn't much different than its predecessor (unless you count that Labelle appears to be promoting it by wearing less clothes this time around). "Am I the aim of your fascination? Am I the eye of your storm?" she sings over diluted disco comprised of a classic stomp-and-clap beat and bass-plucking. But the chorus isn't big enough to cause you to sing along, so LaBelle is ultimately left with another understated album cut.
We all know that Pharrell can create an epic, anthemic beat, and it's clear Labelle has the chops, but going mainstream may require that she sacrifice her first single to please the people.
live local music on
Enter your ZIP code to see concerts happening in your area.
Data provided by Zvents
follow msn music