Justin Timberlake Has the Greatest Walk In History
...and he's marching right back into the studio.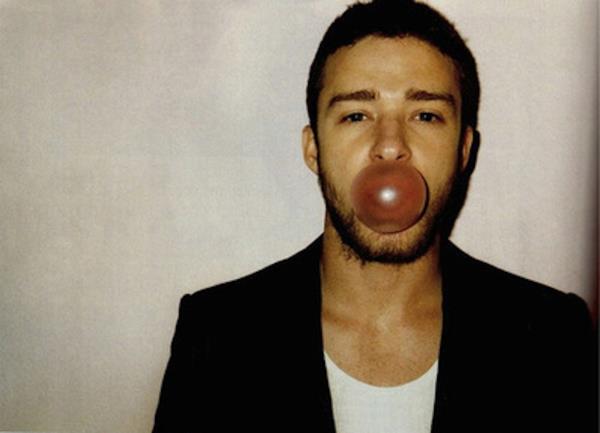 Justin Timberlake is a both a sweet dream and a beautiful nightmare for white boys everywhere. He has managed to somehow bypass the dreaded "Blue-eyed Soul" tag, ingratiating himself wholeheartedly into the soulfully melded Pop-R&B cosmic slop shop that has most recently invited Adele into the fold. Timberlake makes it all look so effortless; he has rappers clamoring for an opportunity to work with him, coupled with top tier producers and less than worthy Pop peers. It's a rare privilege for someone whose earliest days were spent on the Mickey Mouse Club, followed by a boy band rendezvous that included a tumultuous affair with resident bubblegum psycho Britney Spears. He's an enigma, really, but one we all love to have around. So when he dropped a one-minute clip titled "I'm Ready," the immediate response is "so are we."
"Someone asked me the other day: 'so are you just done with music?'" Timberlake recalls at the opening of the video. "It means more to me than anybody else in the world," is his reply. Timberlake reasons in the short clip that his delayed absences from music are the symptom of being a perfectionist who loves and respects the craft so much that he can't even fathom making yearly compositions. He notes that his time lapses are in the neighborhood of five years - actually, his debut solo album
Justified
arrived in 2002 with the the groundbreaking follow-up
FutureSex/LoveSounds​
in 2006. That's four years. If his third solo album arrives in 2013, that will mark a seven-year absence from music.
His delay is understandable. Taking a marriage to Jessica Biel out of the equation, JT continued to build a film career while coming out of the closet as a comedian with his dick-in-a-box neatly at his waist. It's great to know the passion for music is still there, though. While rumors are swirling that he'll be working with Beyoncé, along with an upcoming single featuring Jay-Z, who knows what the next chapter in Justin Timberlake's career will really look like? We are now submerged head first into EDM, coming up for air to take in dubstep and a few boy bands. He'll either go against the grain and shun the former. Survey says he'll never again re-visit the latter. Whatever the case may be, let's have it JT.
Are you sure you want to delete this comment?
live local music on
Enter your ZIP code to see concerts happening in your area.
Data provided by Zvents
follow msn music