Get To Know: Oddisee
Seeing sounds.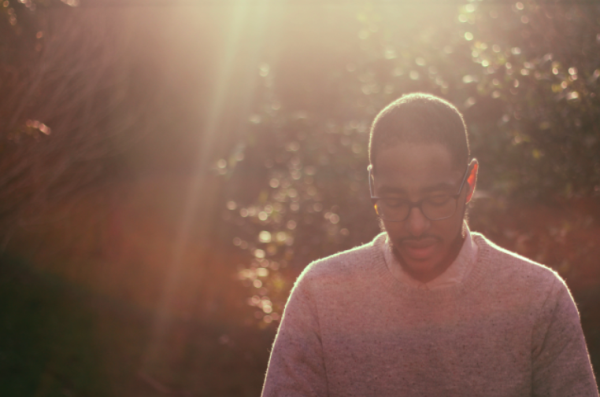 Who:
Oddisee
From:
Washington, D.C.
Why You Should Get To Know Him:
Because he rhymes and produces (and is great at both).
Oddisee has the unusual luxury of having multiple fan bases in all different corners of Hip-Hop. As part of the collective Diamond District, Oddisee crafts bars that are socially driven, tapping into Rap's rebellious nature of challenging the system. As a soloist, he tinkers with various sounds and lyrics to craft more genre-bending Hip-Hop. Whatever version of Oddisee's music you prefer, it's all high quality. As the rapper/producer delivers his latest project,
People Hear What They See
, he chops it up with Groove about the D.C. music scene, the origin of his album title, and how Hip-Hop is tops but he could also be in Sudan right now.
What was the D.C. Hip-Hop scene like coming up?
Hip-Hop in D.C. has always been overshadowed by our local genre, Go-Go. Really that's a blessing in disguise. Because of Go-Go, a lot of our Hip-Hop focuses on live instrumentation and our drums have a lot of presence.
How did you first get together with Diamond District?
We all came up in the D.C. open mic scene. We were fans of each other and had wanted to do a record together for a while. We came together to reflect all the different facets of life in D.C. 
What are the differences you feel in your style when you're working with the group and on your own?
The production style and message really. Diamond District is made to be gritty. We focus on social and political commentary with a touch of aggression. My solo efforts are a bit more experimental. My lyrics tend to incorporate more metaphors; my subject matter is never very literal.
Since you produce and rhyme, which came first?
I started to rhyme first. I then started to make beats, so that I could have something to rhyme to.
Which do you prefer?
Both, honestly. Making beats makes me want to rhyme and vice versa.
Your production pulls from so many difference influences. What kind of music were you raised on?
My mother is African American, and my father is Sudanese. I grew up listening to a lot of Soul, Gospel, Funk, Pop, Sudanese and Middle Eastern music.
When did you know pursuing Hip-Hop was it for you?
In High School. I realized I had stumbled across something that I was better at than others. I found something that was driven by my talents. That's when I knew.
After releasing projects on various labels, what is your greatest lesson learned so far?
Work with a label that understands your vision. Most importantly, you have to have a vision in the first place. You can't just make music and expect it to take care of itself.
Explain the title of your project People Hear What They See. Was it from the film Beyond the Sea?
Yes, it was! Finally someone knows!
How does your album reflect that?
Rappers are generally in the business of storytelling, but whether those stories are true or not is often a side note.
People Hear What They See's
key concern is honesty – honesty with yourself, with what you tell the world, and the relationships people have with each other. The title came from a feeling that most of the time we're content not to look or listen beneath the surface for the truth, which lies beneath.
If you weren't here doing this, where do you think you would be?
Back in Sudan working for my dad. He has a series of businesses there. I'd spend my days in the restaurant probably.
live local music on
Enter your ZIP code to see concerts happening in your area.
Data provided by Zvents
follow msn music