Jadakiss Releases New Tracks on "Consignment"
Mr. Raspy brings New York to the South for new mixtape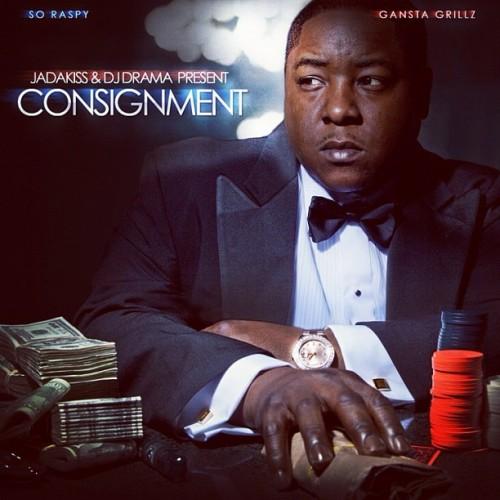 Mixtapes these days are usually composed of freestlyes and throwaways from upcoming albums, and for New York artists in particular, those throwaways typically include a lot of attempts at making club tracks over "down South" beats that aren't necessarily what they'd normally go for. Jadakiss flips the convention on its ear with his latest mixtape,
Consignment
, going all-in with Southern beats but leaving the behind the notion that they should just be scraps picked out of the trash.
As you'd expect, Consignment has an all-star lineup of collaborators including Wale and French Montanna ("Paper Tags"), Young Jeezy ("Trafficking") and of course Styles P. The duo does their classic rhyme-trading on "Dope Boy," a slick, minimal track with a touch of 70's inspiration. 2Chainz steps in to help the duo on the aggressive "Count It" before Jada hops on Swizz Beatz and A$AP Rocky's "Street Knock."
Elsewhere, check for "Respect" with Fabolous and Lloyd Banks and solo track "Without You" for a little bit more NY influence, though the latter's beat is still in the Southern mode. Either way, Jada's trademark raspy vocals and effortless verses carry the mixtape, allowing him to once again rise above the format and deliver something that isn't quite on the level of his best albums but is more worth listening to than plenty of other artists' LPs. 
Consignment
is of course
available as a free download
 so you've got nothing to lose. Click the link and take a listen to tide you over until he finally drops "Top 5, Dead or Alive" sometime later this year.
live local music on
Enter your ZIP code to see concerts happening in your area.
Data provided by Zvents
follow msn music