Chris Brown & "Nobody": A Look at a New Relationship
Are they a friend or foe?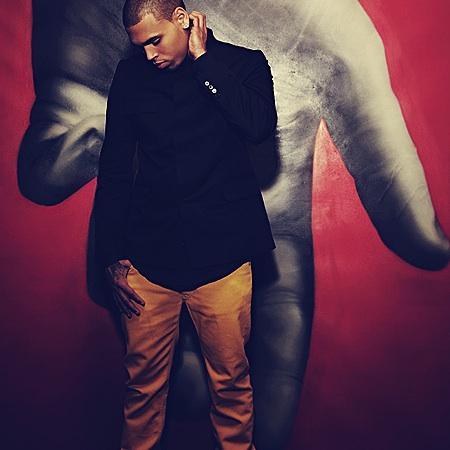 Over the last few weeks, Chris Brown's name has made headlines for every other reason except his music. The release of his new begging ballad "Don't Judge Me" was largely ignored in the wake of his reunion with Rihanna (obviously - because we certainly are), and the launch of his Symphonic Love Foundation was just laughed at because, well, it aims to support and create non-profits for youth, and encourage respect and kindness and blah-blah-blah, no one can take this seriously, Chris. 
Finally though, as he should, Breezy brought it back to the music—but that doesn't mean it's good music.
"Nobody's Perfect," the lead single off his upcoming album "Carpe Diem," is a lukewarm rehashing of his (much) better club bangers. Brown's effortless (and not in a good way) Autotune-enhanced vocals are carried by synths that surge, stir and crash much too loudly over a painfully cliche fistpump-pounding beat, making for altogether mechanical-sounding mayhem.
And before you assume the "Nobody" in the title is Chris himself asking for mercy from us (again), it's a woman he's fawning over for being so flawless instead: "You mean the world to me / I can't believe you're true / 'Cause nobody, nobody, nobody's perfect but you."
Which is weird because on "Nobody's Business," Chris' duet with Rihanna on her upcoming album "Unapologetic," he seems to have a much more conflicted relationship with the nameless, faceless entity, and he's not such a fan anymore.
On the upbeat, funky-flavored tune that gives a nostalgic nod to the '90s, the twosome trade verses, quoting Michael Jackson's "The Way You Make Me Feel" and defiantly declaring: "I wanna make you mine / And it ain't nobodies business / Just mine and my baby."
Ok, so now we're the nobodies? They're the stars, and we're just their lowly specters? Touche.
live local music on
Enter your ZIP code to see concerts happening in your area.
Data provided by Zvents
follow msn music