10 Albums You Need In November
It's the month to be thankful, after all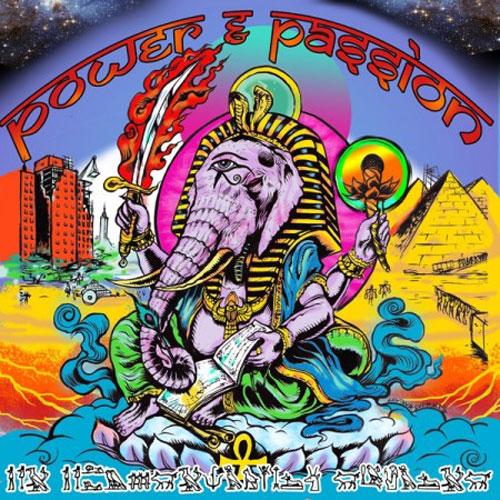 So there are two months left in 2012 before 2013 slaps us in the face and makes us come up with resolutions we'll never keep. This year has had its fair share of ups and downs in the album world - people swapped albums for mixtapes, mixtapes for albums, and then promised albums that never even came out (it's bigger than
Detox
, y'all). However, we're now dipping our toes into November and this month has a whole slew of artists with projects coming that you need in your lives. Grab some or grab 'em all. As long as you check at least one of these then our job is done here.
Mr. MFN eXquire - Power & Passion
(November 6th)
The Bed-Stuy newbie has had everyone sweating him since he dropped "Huzzah" and this project takes him to the next level with the help El-P and Spaceghostpurrp on production and even a pleasantly surprising cameo from Gucci Mane. Did you ever think you'd live to see the day where people were excited for Gucci Mane? Thank eXquire for that!
Ne-Yo - R.E.D.
(November 6th)
If you've found yourself missing Ne-Yo, don't worry, you're not alone. All the independent women out there can rejoice that Ne-Yo is bringing his latest at the beginning of November. With all of this diluting of R&B, it's good to have a few singers who still know how to bring the actual rhythm and blues to the genre.

The Weeknd - Trilogy
(November 13th)
Abel Tesfaye is like this mythical unicorn in the new world of weirdly abstract R&B music. This month he combines his three mixtapes (
House of Balloons
,
Thursday
, and
Echoes of Silence
) into one mastered debut album. While fans probably have all of his mixtapes, who wouldn't want them all together into one giant hug from The Weeknd?

Wu-Tang Clan & D-Block - Wu-Block
(November 13th)
Crews coming together in Hip-Hop is a beautiful thing. Here, the Wu and the L.O.X. unite for a project that fans have been wanting for quite some time. With Wu-Tang's slick wordplay and production mixed with D-Block gruff rhymes, the combination is a big NYC party. Martial arts? Gunfights? Bring em on!
Styles P - The World's Most Hardest MC
(November 13th)
Wait a minute! Isn't Styles P showing up on another album release on the same exact day? You read that correctly, only this one is his solo project. Holiday Styles has been waiting to drop this one and so have his fans. Besides, a little friendly competition in-house never hurt anybody. Plus, no matter what, Styles P wins!
Roc Marciano - Reloaded
(November 13th)
Roc Marcy's come a very long way from his days as an ancillary figure in the Conglomerate bka Flipmode Squad. From there he's proven himself to be quite the lyrical stalwart, and with his upcoming
Reloaded
project, he's bound to turn some heads. With a balance of emotions and lyrics, this might be the project that will
really
put Roc Marciano on the map.
Rihanna - Unapologetic
(November 19th)
We knew Ri Ri was unapologetic for a good long while now, but she's titled her album that so she obviously means it. As Rihanna embarks on yet another phase in her career (with Chris Brown by her side), this project will surely have people laughing, crying, smiling, shaking their heads, and angry - possibly all from the same track.
Nicki Minaj - Pink Friday Roman Reloaded: The Re-Up
(November 19th)
Attention Barbz and Ken Barbz! Nicki Minaj will be dropping yet another installment of her
Pink Friday
series. Who knows what tricks Nicki has up her sleeve this time. Getting Cassie on that track for "The Boys" was enough to make people die of shock. Let's see what else she can bring for people who both love her and are terrified of her.
Future - Pluto 3D
(November 27th)
Future is a loveable guy, right? Well, in the midst of working on his follow-up album
Future Hendrix
while putting together his
Super Future
mixtape, he decided to add some 3D flavor to his extraterrestrial
Pluto
project. Make sure you grab your 3D glasses for this one. Not those new hipster horn-rimmed ones either. We're talking one eye red and one eye blue.

Freeway - Diamond In the Ruff
(November 2th)
Philly Freezer just recently dropped his Freedom Of Speech mixtape, and he's already delivering
Diamond In the Ruff
. One of Rap's most unique voices will undoubtedly bring his A-game to this latest project, doubling as Free's Babygrande debut. The beards are back in te building once again, ladies and gentlemen!
live local music on
Enter your ZIP code to see concerts happening in your area.
Data provided by Zvents
follow msn music