Usher's "Go Missin'" is the Worst Valentine's Day Gift Ever
That's a bit dramatic, but you get the point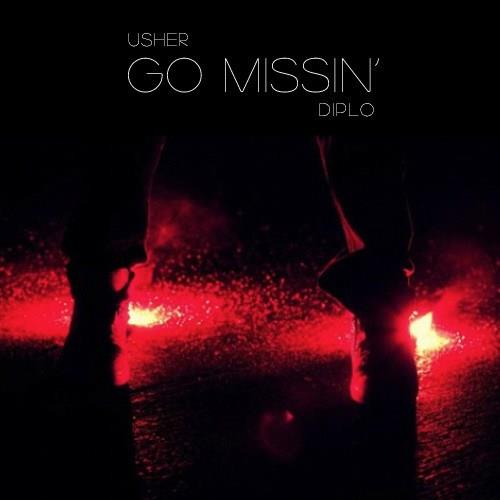 We hope your Valentine's Day was satisfactory because if you were hoping for Usher to come through your door and sweep you off your feet (like most), keep dreaming -- and even if you thought he'd, at the very least, deliver another
"expectation-defying​,"

"jaw-dropping,"
Grammy Award-winning single that made nearly every
"best of"
list (much like he did last year with "Climax" to mark the lover's holiday), you can -- again -- keep dreaming.
On Thursday, Usher did indeed gift his fans with a new tune to put in rotation for their romantic nights-in but, despite collaborating with super-producer Diplo again, it's everything "Climax" isn't -- it's, quite literally, anti-climactic.
While the title, "Go Missin'," plays into the likely, but still unfulfilled fantasy of many of his fans -- Usher as the seductive captor and the listener as his (not really) helpless subject -- it's also kind of what we wish the song would do; this is the
"special delivery"
from Usher we wish he would have kept.
Over a minimal, but menacing beat made of pulled and pulsing zips and zaps, Usher flatly drags: "It's so crowded up in here, what you doing all
alonnne
? / And it's so dark in here, plus you ain't even got your
phonnne
." Though he finally employs his falsetto -- which pretty much defined "Climax" -- on the chorus, the momentum never changes, so the song fails to, unlike its predecessor, reach an apex of any sort. And despite its dark melody, it doesn't match up to the similar, Rick Ross-assisted "Lemme See" either.
If anything, the song itself is
missing
something. And though the key to being an excellent gift-giver is consistency, we forgive you Ursh -- but only this year.
Hear "Go Missin'"
here
.
[Follow @daniellesaid]
live local music on
Enter your ZIP code to see concerts happening in your area.
Data provided by Zvents
follow msn music