Get To Know: Chuuwee
Checkmate, crown him king.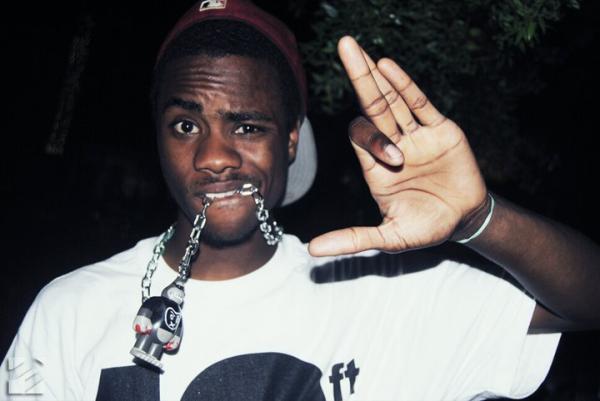 Who:
Chuuwee
From:
Sacramento, CA
Why You Should Get To Know Him:
Because he's watching that throne, ready to take it.
Rappers are traditionally defined by their region. Their music represents the internal sound of their external environment. But what happens when you're born in Cali, frequently visiting Texas, with a love for New York rap? Well, you're Chuuwee. The Sac-town emcee has been making his way along the West Coast for close to a decade. With several releases under his belt, Chuuwee has organically made a name for himself online and offline. His latest
Crown Me King
arrived this week and reaffirms the notion that Chuuwee brought forth with
Watching The Throne
: real Hip-Hop is not entirely lost. While Chuuwee enjoys the first week of his release, he check in with Groove to talk about his come up and the Medieval undertones in his musical thought process.


How did you get your rap name?
My name came from a friend in high school who always used to call me "Chewy Gomez." At the time, I didn't know that he was a radio personality in the Bay Area, so I just stuck with it. Eventually, it turned into the fact that for my size, I eat a lot.
You've released a lot of projects and have been rapping for close to a decade. How do you respond to people referring to you as a "new artist" still?
I think that all comes with the territory. I'm definitely reaping the rewards of all the hard work I've put in before, but until you get on that level where everyone is aware, that's all you are is a new artist to everyone who never knew of you before.
What would you say was the point where you felt your career hit the next level?
I'd say when I returned from the East Coast after meeting with Amalgam Digital last summer. That's when I really started seeing more work and more opportunity on a really large scale.  People were hitting me up right and left for collaborations and show slots. 
Your internet grind is pretty intense. In this environment which do you think is more valuable to a rapper: Internet hustle or street hustle?
I think you have to balance both. My internet presence is heavy, because my street hustle is impeccable. I pride myself in being as active as I can. I go to as many events as I can, city to city meeting with other artists collaborating and just absorbing knowledge that I didn't have before. That in turn leads to larger connections to mediums I didn't have access too, thus leading to the internet buzz I've stirred up today. 
Titling your latest project Crown Me King might get under other rappers' skins. Before that you titled your project Watching the Throne. Those are bold titles. Did you prepare for any backlash titling your projects like that?
Surprisingly, I didn't. But also both of these projects are loosely aimed at self-righteousness and more on vague Medieval references.
Watching The Throne
was as much about creating a position in the industry as well as a sense of, "What if i were really a king in Middle Ages?" "What if I were actually defending my position as king of somewhere?"
Who would you say is the current king and did they influence you coming up?
I think I still have to say Jay-Z. He signifies everything about the Afro-American businessman. He came from the very bottom and is a leader in many aspects, he's well respected and it all came from penciling stories you wanted to share so people would know what it's like where you live. I relate to Jay-Z in many aspects of my own business and professionalism.
What was the Sacramento rap scene like for you coming up?
I was completely ignorant to the Sac scene at all until 2008. I never knew about any of the open mics, shows, I never knew we even had a scene. Once I found out about it, I just started working harder to become better and recognizable. Sacramento has a very large amount of talented emcees and artists in general.
Also being from San Antonio, did you have any attachment to Texas Hip Hop when it came to honing your style?
I was actually born in Sac, but I spent a lot of time back and forth to San Antonio. I lived there for about 5 or 6 years. I absorbed a lot of music down there. First discovering Chopped & Screwed music blew my mind; I couldn't get enough of it. I was always an East Coast lover, but Southern Hip-Hop inspires me very very heavily. I think the raw lyrics and the "Whatever. Just say what you feel" aspect of my music definitely comes from the South. As well as some of the lingo and style.
What would you say so far was your biggest lesson learned in the game?
Even if they are your favorite rappers they'll still run over you like any other colleague. I've taken a lot of "setbacks." Also Industry Rule #4080: a couple peoples managers are SHADY! [laughs]
If you weren't here now doing this, where would you be?
I would be in Sacramento making moves to get here. Nothing would have stopped me or will.
[
Editor's Note: Get To Know usuallly drops on Friday. Our apologies for the delays.
]
live local music on
Enter your ZIP code to see concerts happening in your area.
Data provided by Zvents
follow msn music