Why I Loved Kanye West This Weekend While He Hated on Everything Else
Because his "Lost in The World" video served as his redemption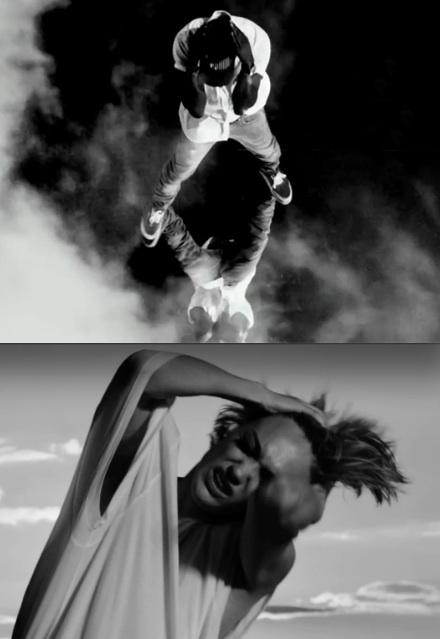 Kanye West can get away with a lot. Damn near everything.
Publicly criticizing Presidents
,
humiliating undeserving little girls
,
dissing NBA stars
of the same oblivion. And who can forget the
Twitter rants
? And yet all's forgiven in a matter of months, usually coincided with the release of music we're all forced to begrudgingly admit is, yes, genius-good, damnit!
This weekend was no different.
West decided to return to Twitter after a 2-week hiatus, but only to get his self-proclaimed
"snob" on
, because as a new entry-level member in the world of fashion design (who's made a habit of
wearing women's shirts
), he now has the right to wax poetic about style like a regular Lagerfeld. Or so he thinks. Ten short tweets later, he dropped the mic like a boss. This is the type of stuff you have to endure when you
follow
him:
"I hate button up shirts with hoodies"
"I hate hoodies with sport coats"
"I hate sport coats with button up shirts, jeans and dress shoes"
"I hate khaki trench coats with jeans and off brand work out sneakers"
"I hate khaki cargo shorts"
Real groundbreaking stuff.
But then came the video for his Bon Iver-assisted
My Beautiful Dark Twisted Fantasy
album closer "Lost in the World" - which, surprisingly, he didn't Tweet about because he's clearly using the social media platform backwards, but whatever - and everyone forgot about how much of a douche he could be.
Despite being shot in simple black-and-white, the video is anything but, structured in a manner that won't allow you to look away. A city skyline, cloudy sky, and mirrored ground serve as the backdrop for over-sized white tee-wearing dancers, but from the looks of the distress on their faces, and from their possessed body-jerking and -jolting, they might as well be strapped in white hospital-ordered straight-jackets after being diagnosed with the same love sickness 'Ye spits about - "You're my devil, you're my angel / You're my heaven, you're my hell / You're my now, you're my forever / You're my freedom, you're my jail." The sickness is debilitating for them, and a train wreck for us to watch. It's scary sexy sad.
live local music on
Enter your ZIP code to see concerts happening in your area.
Data provided by Zvents
follow msn music