Kid Cudi and Dot da Genius Collaborate On "WZRD"ry
All-rock LP brings out a different side of both vocalist and producer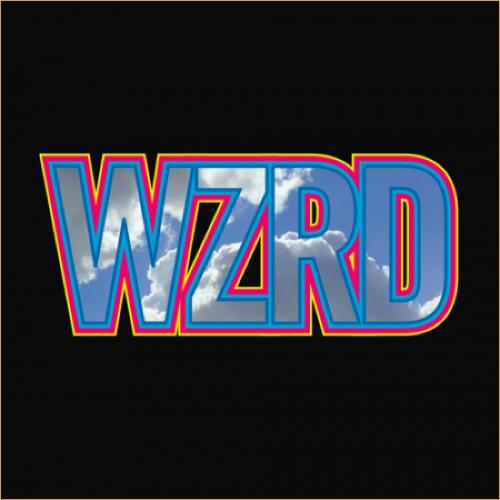 Moving away from his solo projects, Kid Cudi joins long-time friend and collaborator Dot da Genius ("Day N' Nite") to form the rock band WZRD, a separate entity from the "Man on the Moon" series. Cudi has always dabbled in rock on his various albums and mixtapes so it comes as little surprise that he's gone in this direction, but working as part of a group affords him new opportunities to explore and he takes those opportunities as much as possible.
The major difference between WZRD and a solo Cudi album is simply that, as part of a duo, there are moments were he's able to step aside and let someone else do the heavy lifting. In addition to the outright instrumentals ("The Arrival") extended musical breaks add more dimension to tracks like "The Dream Time Machine" and somewhat cover for the spotty vocals. WZRD also feels generally coherent and intentional as well due to the lack of extra producers or too many guests. Dot the Genius has enough range as a musician to keep everything in line, and Cudi's talent for catchy hooks carries over well to this new project, resulting in at least a few solid alternative rock records ("Live & Learn").
WZRD is well put-together throughout and—give or take your feelings on Kid Cudi's singing—is generally listenable. Nevertheless, it does share a common problem with side-projects in that the music is more intellectually respectable than actually enjoyable to consume. The duo's super-fans will probably enjoy it, but if this was really the kind of LP Kid Cudi should be making, he would've been doing it this whole time. When it works it works well but when it doesn't, ("High Off Life") it's hard to understand why it was allowed to happen—"Teleport to Me, Jamie" proves that Cudi can sing well, so why does he chooses not to on "High Off Life?"
Kid Cudi has always maintained that he plans to retire from rap early, probably implying that he'll be doing more of these sort of projects instead. Mis-steps aside, WZRD actually shows that "Kid Cudi 3.1" could end up contributing something pretty good to the rock landscape, and in many ways, mitigates some of his past issues due it it's tight focus. That said, if this were a true debut from the duo, it would be the first album that "has potential" instead of a surprise classic. Still, if this is in fact an indication of what Cudi plans on doing after he leaves rap behind, that potential is probably worth waiting on.
live local music on
Enter your ZIP code to see concerts happening in your area.
Data provided by Zvents
follow msn music