Get To Know: Problem
He's gonna be a, well, problem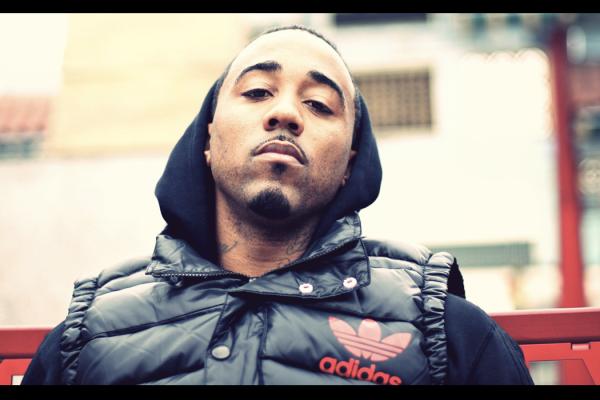 Who:
Problem
From:
Los Angeles, CA
Why You Should Get To Know Him:
Because he writes for your favorite rappers already, why not hear him rhyme?
While the world still waits for Dr. Dre's
Detox
, the rest of the West Coast is making huge strides in Hip-Hop. Lots of new talent are coming to the forefront, like Kendrick Lamar and the rest of the Black Hippy movement, along with mainstays like Game and Snoop. It's an interesting time in Rap, where newbies and vets are striking a balance and both are existing evenly and peacefully. L.A.'s Problem has spent the greater part of his career penning on tracks for artists like Snoop Dogg, Lil Wayne, Jim Jones and others.
The German born, Compton bred rapper's knack for punchy words dipped in West Coast swag earned him spots on
106 & Park
along with sold-out shows in support of his latest mixtape
Welcome To Mollywood
. Groove checked in with Problem while he was multitasking in the studio with rapper Bad Lucc. He drops some gems about his career and how some wise words from Snoop Dogg can make all the difference in the world.
How did growing up in Compton influence you musically?
It affected me more than musically; it made me the man I am today, along with my squad! Diiiiamond!!
Who were some LA rappers that you admired coming up?
Snoop, Dre, DJ Quik, Tha Dogg Pound, Eazy E, Cube etc. You know, the monsters of my time.
What about NY rappers?
Jay, Big, Pun, Meth, Kool Moe Dee, LL Cool J, Mase, Dipset. I just recently learned to appreciate Nas's early shit more..he's still crazy.
You've also written songs/hooks for artists like Snoop and Lil Wayne. How do you choose what you'd like to write for other artists or what you keep for yourself?
When I'm in a session for an artist, whatever I do is for them...period..I give it 1000 either way.
What has been the most valuable lesson you've learned so far in the industry?
Be yourself..everybody is already spoken for.
Greatest piece of advice given from another artist. Who was it and what did they say?
Snoop told me to never be afraid to be you in the booth. Do whatever it takes to bring the music outta you.
How many hours do you clock in the studio on any given day?
At least 12. I'm actually doing the interview while doing a song with Bad Lucc right now! #Multitask [laughs]
Do you feel like the East vs West rivalry is a dead issue or is it still alive?
Super dead. We love NY..and NY loves us..shoutout to my OTL niggas..L Gang or don't bang.
What's next for you?
More music, more content, more Diamond Lane, more League Of Starz, more OTL...just constant progression.
If you weren't here doing this, where do you think you would be?
Something I have no business doing! [laughs] Whaaaat!
live local music on
Enter your ZIP code to see concerts happening in your area.
Data provided by Zvents
follow msn music