Get To Know: Action Bronson
...like a white Rick Ross with a voice like Ghostface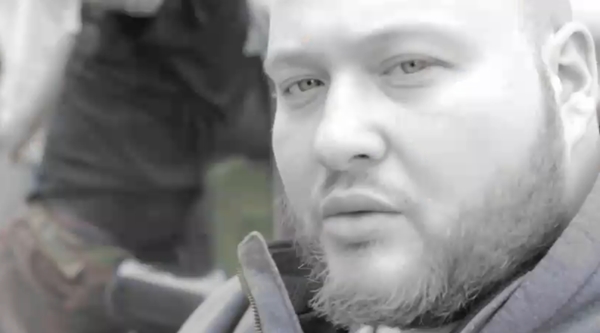 Who:
Action Bronson
From:
Queens, NY
Why You Should Know Them:
Because he cooks too!
Ironically enough, Action Bronson may sound like Ghostface, but he's a Chef (word to Raekwon). Bronson's a real chef, a foodie that has worked the New York City restaurant circuit with his strong culinary skills. Many rappers have their reasons for making it big, but Action Bronson hopes his will fund a culinary studies in Tuscany, Italy. Some may say he's food obsessed, as the Queens bred emcee rhymes about it any chance he can get.
The mostly Albanian rapper with a taste for Mediterranean cuisine released his debut project
Dr. Lecter
this past Spring. Bronson rhymes in that light-hearted New York style that has been missing from Hip-Hop as of late. He's just here to have fun (and pay his foodie bills). Then there are the food references: Action Bronson manages to drop a few morsels every time he rhymes. "An hour later, eat the burger with my drug dealer. Then add the butter to the fudge to make the fudge realer," he spits on "Ronnie Coleman".
As previously mentioned, Action Bronson sounds a lot like Ghostface Killah."Yeah, I mean at the end of the day, it's all good because [Ghostface Killah] is one of the best rappers alive," Bronson told HipHopDX in an interview. "So if I sound similar to the best rapper alive then that is fine. To me there is no comparison; he is a legend and I am a newcomer." While Action Bronson's sound does in fact suggest the return of New York rap, it's not necessarily something he claims to be doing intentionally. However, if enough people pay attention, he may do just that. The primary focus in Action Bronson's rhymes are to eat, drink, and be merry. Hip-Hop hasn't had that kind of fun in a very long time.
Follow Action Bronson's Tweets about food and everything else: @ActionBronson
live local music on
Enter your ZIP code to see concerts happening in your area.
Data provided by Zvents
follow msn music