Frank Ocean is a "Wiseman"
But you knew that already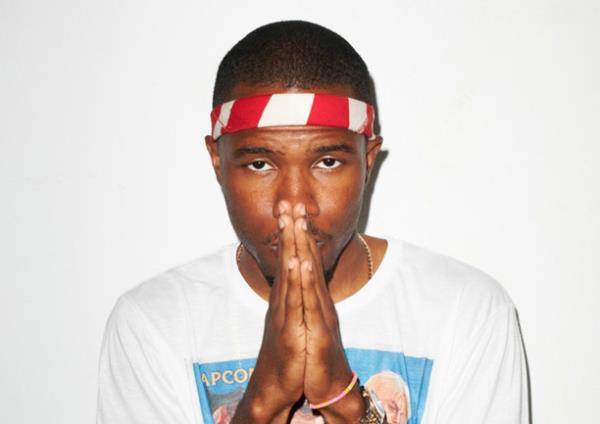 'Tis the season of giving. And Frank Ocean knows that. So, after unfairly throwing us all into a frenzy this past summer by releasing the long-awaited masterpiece that was his
"Channel Orange"
debut, and then canceling(!) all subsequent shows stateside and overseas, he reemerged this weekend via Tumblr and released without any warning—like most good presents are received—an unforeseen and previously unheard tune, "Wiseman."
Written for Quentin Tarantino's latest film "Django Unchained," the
Blaxploitation-Spagh​etti
Western set during pre-Civil War slavery that stars Jamie Foxx, the song never made the cut for the soundtrack. But there doesn't seem to be any hard feelings, as Ocean wrote on his
blog
, "Django was ill without it," and Tarantino himself felt compelled to offer up his own explanation:
"Frank Ocean wrote a fantastic ballad that was truly lovely and poetic in every way; there just wasn't a scene for it. I could have thrown it in quickly just to have it, but that's not why he wrote it and not his intention. So I didn't want to cheapen his effort. But the song is fantastic, and when Frank decides to unleash it on the public, they'll realize it then."
Tarantino wasn't lying.
"Wiseman" begins with the reverberating warble of a lone guitar—like any Western should—and, over the minimal music, Ocean considers the nature of man: the wise, mad, young, bad, evil, good, righteous, sad, old, strong, undying and weak. Sparse keys and drums back the dramatics of some hasty string-plucking and, before you know it, you're listening to what
could
have been an epic closing scene—how could you, Tarantino?! Ocean reassures all the men though, once the swelling synths come in, that "your mother would be proud of you."
We bet the same of the six-time Grammy nominee.
live local music on
Enter your ZIP code to see concerts happening in your area.
Data provided by Zvents
follow msn music