The 5 Women To Watch For In 2012
And once you're a fan, make sure you remember who to give credit to.
Now that 2011 has to come a close, you're likely in need of a last-minute resolution, a hangover remedy, and some new music. We've got only one of those covered. You can thank us later.

RITA ORA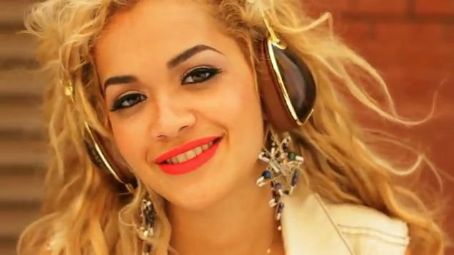 When Jay-Z signed the relatively unknown, London-based, Kosovo-born singer Rita Ora to his RocNation label back in 2009, his loyal fans turned to the internet in hopes of understanding and supporting his decision, but all we found were guest appearances on two low-quality (and lame) Craig David tracks. Thankfully, Drake brought her back into the spotlight as the love interest in his
"Over" video
, as did her model campaigns with both SkullCandy and CK One which proved that, yes, she was beautiful, but we still wanted the music! Finally, with a few video diaries, we learned that the talent did, in fact, match the 21-year-old's looks (which are a mash-up between Gwen Stefani and Rihanna). A deeply rich and warm, throaty vocal gave new life to a cover of Andre 3000's "Hey Ya,"
(see below)
making it more romantic than manic, and leaving us, impatiently, wanting more.
Debut album, TBAEMELI SANDE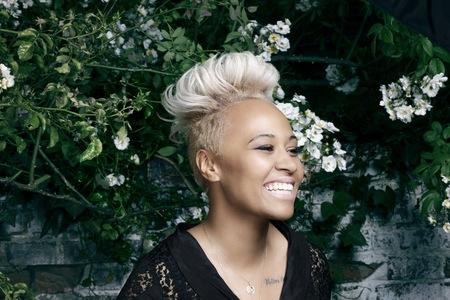 If being the winner of the 2012 BRITs Critics Choice Award is any indication, than Swedish singer Emeli Sande has ahead of her, and in the bag, a surefire, ready-made career full of successes. After all, the only other recipients of the award are Adele, Florence & The Machine, Ellie Goulding and Jessie J, so the track record is solid and has proven to be a fruitful one. As opening act for Coldplay and songwriter to some of the UKs biggest stars including Tinie Tempah and Leona Lewis, Emeli's experience ultimately leads to her sounding more mature than her 24 years should allow. On her first single,
"Heaven,"
a feel-good song full of strings & horns, she's a disco club queen with a bit of gospel influence, but on "Daddy"
(see below)
, her follow-up, she's a saddened soul singer with an awareness that matches that of Lauryn Hill. Her lungs are capable of over-singing, but she never does, choosing every note carefully.
Our Version Of Events, due February 13JHENE AIKO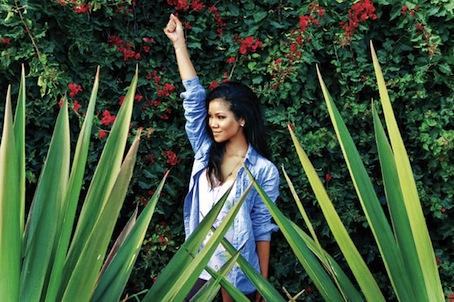 Prior to signing with Def Jam last month, Jhene Aiko was quite content with being an independent artist; the last time she had a deal - with Epic in the 2000s - she recorded some less-than-stellar material and walked away with nothing to show for it but being the opening act for B2K on the Scream Tour. Now a mother, Jhene has plenty to say and has done so through her acclaimed mixtape
Sailing Soul(s)
, released last year. Boasting a soft and sweet voice that's both breathy and articulate, Jhene recalls Sade and Aaliyah all at once. Over moody & simplistic neo-soul sounds that support her rather than overshadow, Jhene tells the real-life 23-year-old tales of love, sex and struggling to make it. In her video for "My Mine,"
(see below)
she's unable to escape her thoughts, and though it ultimately (and unfortunately) plagues her in the clip, it's all we can continue to hope for if it means she'll keep making music.
Soul(ed) Out coming soonLANA DEL REY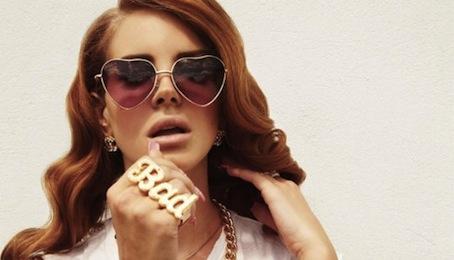 Though more noise has been made about her manager-ordered, manufactured transformation from mousy blonde
Lizzy Grant
to almost unrecognizable pin-up girl Lana Del Rey, the newly-signed Interscope artist generated enough buzz - through her viral, now-trademark home- and hand-made videos - to have her first UK show sell out in about 30 seconds. That's Beyonce-fast. Despite thrashing from bloggers who questioned her authenticity and show reviews that made no mention of her voice whatsoever, Lana, 25, hit back with more inarguably delightful music: bluesy, sultry and altogether haunting. Sure, she plays up the sad, sexy Lolita role more than necessary, but her ability to tap into universal nostalgia (of love & it's losses), with her airy-to-operatic vocal range, is what remains so captivating.
Born To Die (see below), due January 27BRIDGET KELLY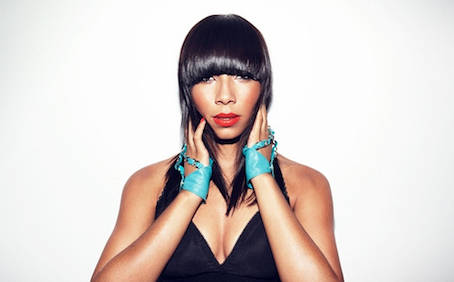 It's no surprise that Jay-Z chose Bridget Kelly to replace Alicia Keys while on the road and in need of that infamous "Empire State Of Mind" chorus crescendo; she sounds much like the piano-playing prodigy in her earlier years due to her aggressive, but simultaneously vulnerable voice that refuses to be cookie-cutter without conviction. The 25-year-old has been signed to RocNation since 2008, but waited until late last year to finally deliver her EP
Every Girl
, on which she went from foul-mouthed badass to average emotional wreck in a matter of 8 tracks. With a noted ability to seamlessly wrap her raspy voice around rock and R&B, the equally-talented wunderkind Frank Ocean penned for her the first official single "Thinking About Forever"
(see below)
  and it will remain on replay until her debut album drops.
Debut album, TBA
Are you sure you want to delete this comment?
live local music on
Enter your ZIP code to see concerts happening in your area.
Data provided by Zvents
follow msn music