Ms. Lauryn Hill's New Track "Neurotic Society"
It sounds exactly as the title might suggest.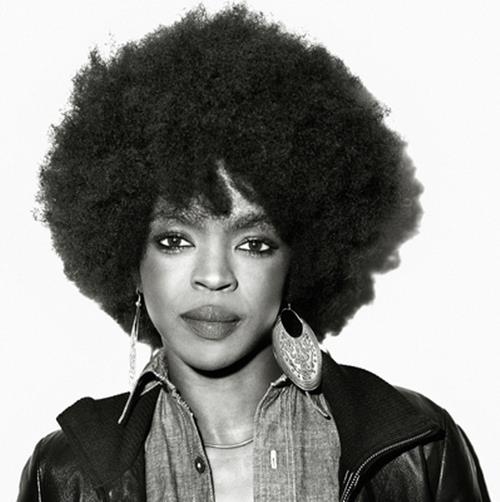 Just as Lauryn Hill revealed she would be recording new music as part of her
tax payoff record deal,
we are given "Neurotic Society (Compulsory Mix)." The Rap track is a stream of consciousness utilizing Hill's recent cadence and ricochet delivery of lyrics she's done as of late. 
Lyrically, Lauryn Hill never falters. It's almost as if she can't. Having that many nouns and verbs embedded in one's brain, it would almost seem impossible for Hill to ever not rhyme properly. The track boasts L-Boogie's continuous conspiracy theories, coupled with gentle finger wag at a hypocritical society. She even adds a joke in the track about someone having 10,000 photos on Facebook is like "the pot calling the kettle narcissist."
News:
Lauryn Hill sentenced to three months for tax charges
There's a hidden message within all of this. Yes, Ms. Lauryn Hill must deliver an album fans were hoping for following the release of The Miseducation Of Lauryn Hill, and 15 years later she's being forced to deliver on that promise. Certainly, there's an air of forcedness to the song. We all know she has to release it. The replay value is slim. Her lyrics are great and the beat is equally good in parts, but the layering of vocals and excessive feedback (which may just be attributed to the "Compulsory Mix") make the track difficult to digest in multiple portions. There's no clearly defined hook, no bridge, no a-ha moment - the things that always made a Lauryn Hill track so great. What Hill seems to be saying though is pass no judgment on her. We're all forced to do things we don't want to do; in her case it might be this song, so judging is hypocritical.
Surely if Sony hears an album full of songs such as these, they'll know they will never recoup and perhaps bring her back to the drawing board. Check out the track below:


live local music on
Enter your ZIP code to see concerts happening in your area.
Data provided by Zvents
follow msn music