FEATURED POST
Caps off Bonnaroo set with a lively cover of the pop tune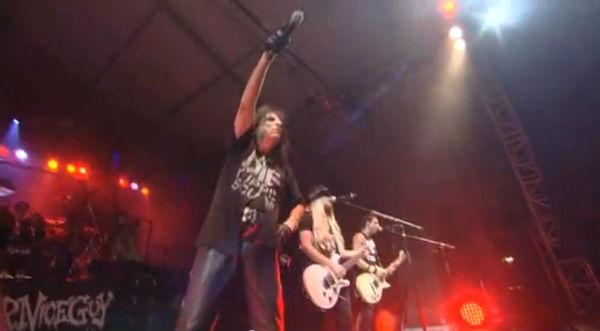 We all know about how Alice Cooper has been showing his support for today's generation of pop singers as of late, having Ke$ha sing on his latest album, hiring popular Australian singer/shredder Orianthi as his new guitarist, and most famously forming the mutual admiration society formed between himself and Lady Gaga, going so far as to be photographed together backstage last year (see below). Well, at this past Saturday Cooper capped off his set at Bonnaroo with a lively cover of Ms. Germanotta's ubiquitous hit "Born This Way". And to his credit, he makes the song his own, tweaking the lyrics and adding a good helping of his wry humor. It was all in good fun, and as you can see in the clip posted at YouTube, it went over huge.
Watch Alice Cooper perform "Born This Way" at Bonnaroo here.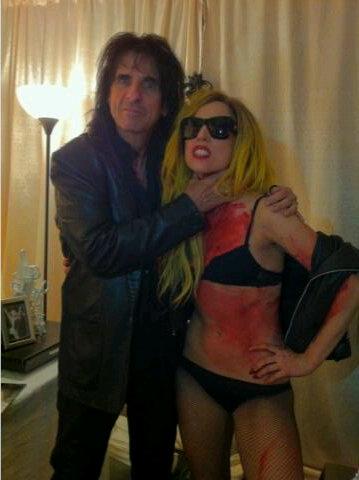 More on Bing: Alice Cooper
More on Bing: Lady Gaga

live local music on
Enter your ZIP code to see concerts happening in your area.
Data provided by Zvents
follow msn music