A fond farewell
Presenting the best metal albums of 2013
It saddens me to say that this is my last post at Headbang.
Over the last two years and one month, I hope I was able to make this a welcome daily stop for metal fans. With so many metal blogs out there, it's very much akin to fighting over table scraps, but I'd like to think I was able to sort through the terrible music and trite press releases to point readers towards new music worth listening to, put together informed reviews, and give this blog an identity that reflected my own personality.
For those regular readers, I'll still be writing about music - metal especially - elsewhere, so if you don't follow me on Twitter yet, feel free to do so. Besides, I always love talking metal with fellow headbangers. 
As a final post, I figured it'd be fitting to put up my list of the best metal albums of 2013, my third annual list here at MSN. Although it's two months early, we music writers are already very nearly through the year, and of the few releases I haven't heard, they won't alter my list dramatically at all, especially the top 30, which is ironclad. It's an eclectic list, and if there's one record in there that becomes your new favorite, then I've done my job.
Thanks to MSN's Sam Sutherland, as well as my predecessor Phil Freeman, two of the best people in the business, and a huge thanks to you for reading!
Your friend in metal,
Adrien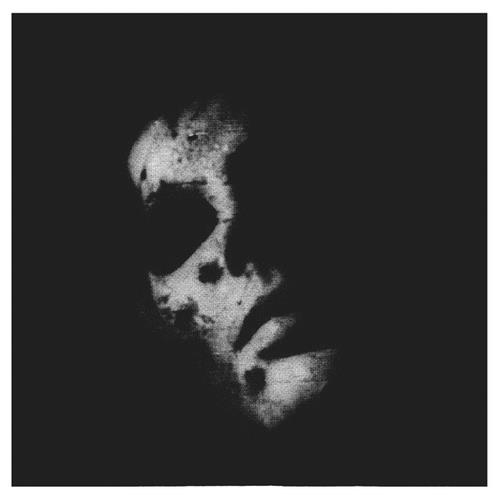 The Best Metal Albums of 2013
1. In Solitude, "Sister" (Metal Blade)
2. Carcass, "Surgical Steel" (Nuclear Blast)
3. Shining, "One One One" (Prosthetic)
4. Atlantean Kodex, "The White Goddess" (20 Buck Spin)
5. SubRosa, "More Constant Than the Gods" (Profound Lore)
6. Altar Of Plagues, "Teethed Glory and Injury" (Profound Lore)
7. Ghost B.C., "Infestissumam" (Loma Vista)
8. Oranssi Pazuzu, "Velonielu" (20 Buck Spin)
9. Darkthrone, "The Underground Resistance" (Peaceville)
10. Uncle Acid & The Deadbeats, "Mind Control" (Metal Blade)
11. Anciients, "Heart Of Oak" (Season Of Mist)
12. Shooting Guns, "Brotherhood of the Ram" (Easy Rider)
13. Voivod, "Target Earth" (Century Media)
14. Gorguts, "Colored Sands" (Season of Mist)
15. Vattnet Viskar, "Sky Swallower" (Century Media)
16. Purson, "The Circle And The Blur Door" (Metal Blade)
17. Magic Circle, "Magic Circle" (Armageddon Shop)
18. Årabrot, "Årabrot" (Fysisk Format)
19. Amon Amarth, "Deceiver Of The Gods" (Metal Blade)
20. Mansion, "We Shall Live" (Svart)
21. Audrey Horne, "Youngblood" (Napalm)
22. Author & Punisher, "Women & Children" (Seventh Rule)
23. Portal, "Vexovoid" (Profound Lore)
24. Amorphis, "Circle" (Nuclear Blast)
25. Clutch, "Earth Rocker" (Weathermaker)
26. Motörhead, "Afterburner" (UDR)
27. Pinkish Black, "Razed to the Ground" (Century Media)
28. Bölzer, "Aura" (Iron Bonehead)
29. Kvelertak, "Meir" (Roadrunner)
30. Jex Thoth, "Blood Moon Rise" (I Hate)
31. Jess & the Ancient Ones, "Astral Sabbat" (Svart)
32. Locrian, "Return To Annihilation" (Relapse)
33. Grave Miasma, "Odori Sepulcrorum" (Profound Lore)
34. Vaura, "The Missing" (Profound Lore)
35. Powerwolf, "Preachers Of The Night" (Napalm)
36. Magister Templi, "Lucifer Leviathan Logos" (Cruz Del Sur)
37. Avatarium, "Avatarium" (Nuclear Blast)
38. Agrimonia, "Rites Of Separation" (Southern Lord)
39. Kadavar, "Abra Kadavar" (Nuclear Blast)
40. KEN Mode, "Entrench" (Season of Mist)
41. Noisem, "Agony Defined" (A389)
42. Uzala, "Tales of Blood and Fire" (King of the Monsters)
43. White Wizzard, "The Devils Cut" (Earache)
44. Deep Purple, "Now What?!" (Eagle Rock)
45. Ihsahn, "Das Seelenbrechen" (Candlelight)
46. Bombus, "The Poet and the Parrot" (Century Media)
47. Dream Theater, "Dream Theater" (Roadrunner)
48. Inter Arma, "Sky Burial" (Relapse)
49. Untimely Demise, "Systematic Eradication" (Punishment 18)
50. The Cult of Dom Keller, "The Cult of Dom Keller" (Mannequin)
live local music on
Enter your ZIP code to see concerts happening in your area.
Data provided by Zvents
follow msn music