Ghost release new song "Secular Haze"
Track from forthcoming second album available as free download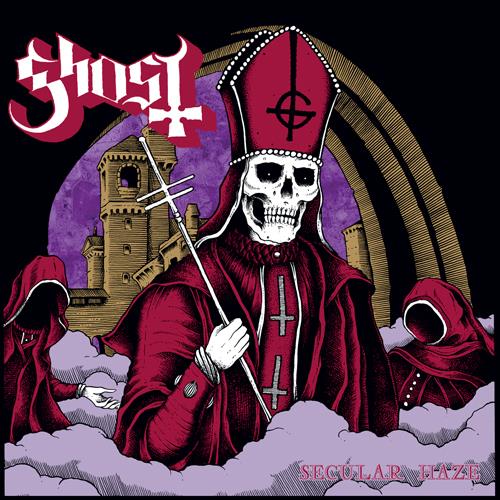 It goes without saying that the follow-up to Ghost's outstanding 2010 debut album Opus Eponymous will be one of the most anticipated metal albums of 2013, especially seeing how the band signed a very lucrative deal with Loma Vista Recordings, the new record label formed by former Warner Bros. Chairman/CEO Tom Whalley, and enlisted producer Nick Raskulinecz (Deftones, Rush) to helm the as-of-yet untitled album.
Just in time for the holidays, the Satan-loving Swedes have served up a song from that record as a teaser. With its twisted cabaret organ melody and riff nicked from King Diamond's "Welcome Home", "Secular Haze" is a distinct change in direction, more of a mood piece compared to the very hook-oriented Opus Eponymous. It's a decent track, but the fact that it was chosen as the first song for the public to hear feels troubling. Ghost and Loma Vista have a lot riding on the new album, and if this is its main "focus track", then it doesn't bode well for the rest of the record. But I remain stubbornly optimistic, and will reserve judgment until I hear the entire thing.
In the meantime, stream Ghost's "Secular Haze" on YouTube here (embedding has been disabled), or better yet, go to secularhaze.com and download the mp3 (as well as a high quality .wav file) for free.
live local music on
Enter your ZIP code to see concerts happening in your area.
Data provided by Zvents
follow msn music