Baroness Premieres New Single "Take My Bones Away"
Third album 'Yellow & Green' out July 17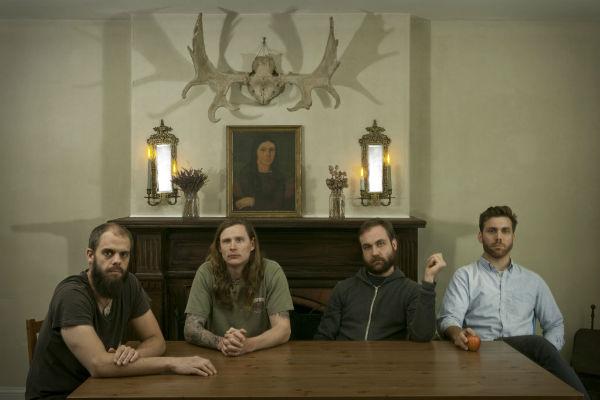 Baroness are set to release their third album Yellow & Green on July 17 via Relapse, but today they've offered the public an advance taste of the new record in the form of the single "Take My Bones Away". It can be streamed via YouTube now, and will be available at iTunes tomorrow (May 15).
I've been listening to Yellow & Green for the past few weeks, and it's already sounding like one of the best albums of 2012. Interestingly, though, "Take My Bones Away" is about as "metal" as the albums gets, as the Savannah, Georgia band expands their musical palette a great deal more than on 2007's Red Album and 2009's Blue Record. The "Yellow" half explores a broader range of rock music, from indie, to post punk, to prog, to classic rock, with vocal melodies driving the songs rather than riffs, while "Green" is a much more stripped-down rock record along the lines of Crazy Horse and, to a lesser extent, Built to Spill, guitarist John Baizley's singing much more prominent, not to mention improved. Those hoping for a return to the heavier sounds of Baroness's First and Second EPs will be disappointed, but anyone who likes good, guitar-driven rock will love this eclectic, ambitious record.
Listen to Baroness's "Take My Bones Away" here.
Pre-order Yellow & Green here.
(photo by Jimmy Hubbard)
live local music on
Enter your ZIP code to see concerts happening in your area.
Data provided by Zvents
follow msn music