Rush Nominated For the Rock 'n' Roll Hall of Fame?!
Trio joins Deep Purple, Heart, and 12 other nominees for the Class of 2013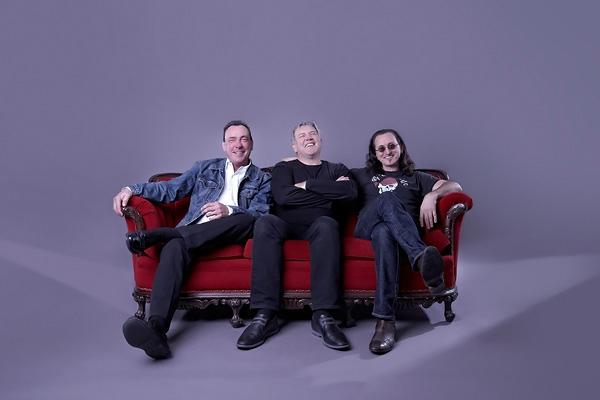 It had gone on so ridiculously long that it became a point of pride among fans: despite being eligible since 1998, Rush had never been nominated for the Rock 'n' Roll Hall of Fame. This despite 24 gold albums in the US, 14 platinum, three multi-platinum, and a colossal 40 million records sold worldwide. Not to mention that The Beatles and The Rolling Stones are the only two rock bands who have longer streaks of consecutive gold and platinum studio albums. For decades the Baby Boomer rock establishment has never taken Rush seriously, but that was always fine with the band's many devoted fans, not to mention Geddy Lee, Alex Lifeson, and Neil Peart. After all, who needs Jann Wenner, Dave Marsh, and their little elitist club to validate their career?
That all changed Monday night as Rush, along with heavy metal progenitors Deep Purple and hard rockers Heart joined Albert King, Chic, Donna Summer, Joan Jett and the Blackhearts, Kraftwerk, The Marvelettes, The Meters, N.W.A., Paul Butterfield Blues Band, Procul Harum, Public Enemy, and Randy Newman as nominees for the class of 2013.
Rush posted the following statement last night: "We are honored to be among the nominees for this year's Rock 'N Roll Hall of Fame. We are especially thrilled for the many, many dedicated Rush fans to whom this nomination is so very important."
But wait, there's more. For the first time ever, fans can have their say and vote for their top five nominees. According to Rolling Stone, "The top five acts will comprise a 'fan's ballot' that will count as one of the more than 600 ballots that determine the Class of 2013. The results will be announced in mid-December."
Hey, it's better than nothing. So if you're a Rush fan, or even if you're not, go vote for your top five nominees here.
Who knows, maybe there's hope yet for more respect towards metal and hard rock at the Hall. Motörhead, Judas Priest, Iron Maiden, and Slayer might even be nominated someday.
(in case you're wondering, the five nominees I voted for are Rush, Deep Purple, Heart, Kraftwerk, and Public Enemy)

totally deserving, not the most  critically popular but clearly one of the most influential bands of all time. now for the rest that deserve the invite
The Smiths
Depeche Mode
Kiss
Motely Crue
Joy Division
New Order
Duran Duran
George Michael
Sade
Iron Maiden
Billy Idol
Hall & Oates
Journey
The Cure
Janet Jackson
Rick James
English Beat
Echo and the Bunnymen
Are you sure you want to delete this comment?
live local music on
Enter your ZIP code to see concerts happening in your area.
Data provided by Zvents
follow msn music