New Releases For July 24, 2012
A rare dry spell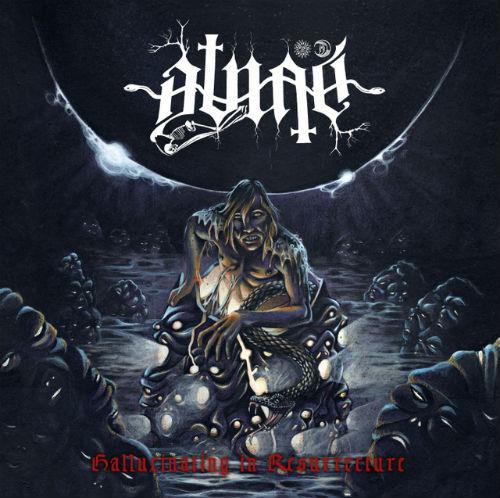 It's an unusually slow week for new metal releases. The selection is so thin, in fact, that for the first time in 2012 I can't really designate an Album of the Week. I was really scraping the bottom of the barrel with some of these. If I was going to recommend one title, though, the new Binah album is easily the best of the lot. Anyway, here's what's out today:
Binah, Hallucinating in Resurrecture (Dark Descent): True death metal in the old-school sense, the UK trio comes through with the kind of thick-sounding, suffocating tones that earn this form of music its moniker. Yet at the same time, buried underneath all that Swedish-influenced crustiness is a subtle melodic sensibility that ropes unaware listeners in. Unrelenting yet always smart enough to remember that these are still songs, not merely empty exercises in brutality (exemplified by the superb, dynamic title track), this is as strong a death metal debut as I've heard all year.
Constants, Pasiflora (The Mylene Sheath): The Boston foursome sets all post-rock influences aside in favor of putting together a full-on shoegaze record, and they've done a sublime job echoing the sounds of Ride, My Bloody Valentine, and Slowdive, guitars awash in effects, hypnotic melodies buried under the surface. There isn't a trace of originality here, but as a genre exercise it's well done.
Fiakra, Invasion (Pure Underground): This debut by the New Jersey band is a strange one. It's painfully loud and shrill, while the music often wavers sloppily from early-'80s influences to more modern power metal sounds. It has its moments (the Motörhead-style "Live to Ride, Ride to Live" for instance), but the more melodic the music gets, the more the band struggles to come up with memorable melodies.
Om, Advaitic Songs (Drag City): Save for the odd little twist, such as female vocals on opening track "Addis", the fifth Om album is exactly how you'd expect it to sound. Slow yet deliberately paced minimalist jams built around the bass playing of Sleep's Al Cisneros and the drumming of Emil Amos, interspersed with the odd drone or table. Although it's not anywhere near as revelatory as 2007's Pilgrimage was, Advaitic Songs nevertheless shows tremendous restraint. It could have easily slipped into New Age clichés, but Cisneros continues to walk that line gracefully.
Slipknot, Antennas to Hell (Roadrunner): With only four albums to their name, this represents a huge chunk of Slipknot's body of work, so the idea of an anthology seems a bit premature. For the uninitiated, though, this is as good an introduction to Slipknot as they'll get, a very strong 19-song collection that chronicles the band's work from 1999 to 2008. For longtime fans, the draw here is the bonus CD of Slipknot's scorching set at the Download Festival in 2009, which proves to be a lot better than 2005's 9.0 Live.
Trancemission, Naked Flames (Pure Steel): This album is indescribably cringe-inducing.  Fantasy epics that lack bombast. A song called "Sex Me Up" that's awkward and flaccid. Attempts at pop that lack any hook whatsoever. A terrible lead singer. They might have been around since the 1980s, but this is total amateur hour.
live local music on
Enter your ZIP code to see concerts happening in your area.
Data provided by Zvents
follow msn music