An Interview With Rudy Sarzo, Part 1
Revisiting Ozzy Osbourne's 'Speak of the Devil' era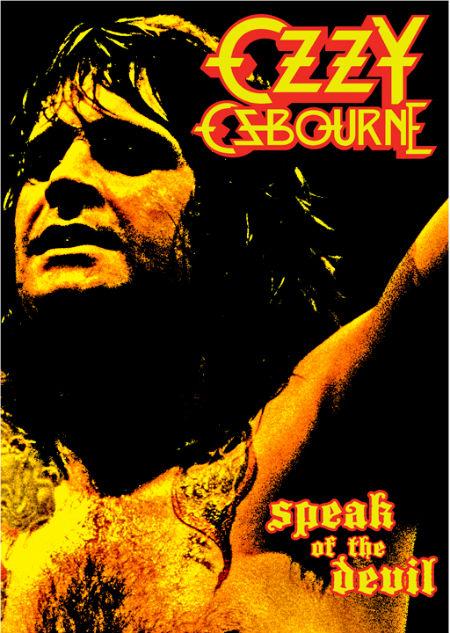 If you were a metalhead in the 1980s, either you saw Ozzy Osbourne's Speak of the Devil live concert on MTV, or like me, you knew someone who had an umpteenth-generation​ VHS bootleg of the show. Quality live video recordings of heavy metal bands back then were nowhere near as ubiquitous as they are now, so for those of us who lived far away from cities that hosted the big arena shows, any time a friend got his or her hands on a copy it was an event, be it Speak of the Devil, Judas Priest's Live in Memphis, Iron Maiden's Live After Death, W.A.S.P.'s Live at the Lyceum, KISS's Animalize Live, or Metallica's Cliff 'Em All. Now, 30 years after Speak of the Devil was filmed, the concert, shot in Irvine Meadows, California on June 12, 1982, is being released officially for the very first time by Eagle Rock on July 17, with the DVD featuring digitally restored and remastered audio.
What makes the Speak of the Devil DVD so valuable is that it's a rare document of Ozzy's band, mere months after the tragic death of Randy Rhoads and two other crew members in a plane crash in Florida. The decision was made to quickly get back on tour after the accident, first with former Gillan guitarist Bernie Tormé filling in, and then with young shredder Brad Gillis, whose own band Night Ranger had just recorded their first album Dawn Patrol. While people tend to note remember Ozzy's other guitarists – Rhoads, Jake E. Lee, Zakk Wylde, Gus G – Gillis never gets enough credit for the job he did taking Rhoads's place in 1982. His work on the Speak of the Devil live album (where Ozzy and the band re-recorded Black Sabbath tracks at The Ritz in New York City in September 1982) and on the Speak of the Devil DVD (which featured the full Diary of a Madman tour setlist) is exceptional, and hopefully the release of the DVD will have more people appreciating what he did.
In the middle of all of that was bassist Rudy Sarzo, for whom 1982 was full of astronomical peaks and some of the lowest valleys anyone could imagine. Over the course of that year he would lose his longtime close friend Rhoads, play on one of that year's most popular metal tours, leave Ozzy's band, and start from scratch, rejoining his old Los Angeles band Quiet Riot to record an album called Metal Health. And you know what happened after that.
The Cuban-born Sarzo is one of hard rock and heavy metal's great supporting musicians, along with Ozzy and Quiet Riot having played with the likes of Whitesnake, Dio, and his current gig, Blue Öyster Cult. One of the friendliest musicians I've ever interviwed, he was more than glad to chat from his home in LA about his time with Ozzy, in particular that under-documented period in 1982 after Rhoads's death, his time performing alongside Ozzy, Gillis, keyboardist Don Airey, and drummer Tommy Aldridge, leading up to the time he left the band and joined Quiet Riot.
***
Was the decision to go right back on tour after the accident a matter of Sharon Osbourne looking out for Ozzy's well being?
Rudy Sarzo: Absolutely. From somebody who was there, I can say that I dread to think what would have happened to Ozzy had we cancelled the tour. If he would have gone home in such a fragile, forrible mental and spiritual state…yeah. So in order to keep him occupied, keep him moving, Sharon decided to carry on with the tour. It was definitely the right decision. No just to protect Ozzy, but to preserve Randy's memory. Even though in the video it's Brad Gillis playing guitar, which he did a fantastic job, it was the most challenging situation he'd ever seen in his career filling the guitar player role after Randy's crash, it's still the spirit, the essence of Randy Rhoads. At the very beginning of the show the first thing you hear in the intro is Randy Rhoads playing "Diary of a Madman". So anyone who was in the band, everyone there would be in such a state after realizing what the show was a about, a celebration of a once in a lifetime collaboration between Randy and Ozzy, friendship, and really a triumph of the human spirit, to be able to carry on and do a show of that intensity.
How did you feel personally about heading back on the road after such a devastating loss?
Sarzo: Our heads were in such a whirlwind at the beginning. You know, it took me years to actually start the process of getting some kind of closure on what happened. At that time our minds were coming up with more questions than answers. If you leave your mind, especially at a time when there are no other distractions, we had no social networking, no TV…it was just us, sitting in a room wondering, "Why not me? What happened? How could this happen?" So many questions. The only way to keep us in focus was to make music. I think that saved everybody's lives and sanity, to be able to keep playing and carry on.
We kept asking ourselves, "Why was I spared?" Randy was in the plane of course, but there was a struggle in the plane, witnessed by Jake Duncan our tour manager and Don Airey our keyboard player, they witnessed as the plane approached the bus there was a struggle, Randy was trying to avert the plane from crashing into the bus. It clipped the bus, that's how I woke up, from the impact, but he spared our lives. Having this information that we could have died otherwise, every day that's what you're living with. Questions. And the only time you get the answer is when you celebrate his music. That's what is captured on the DVD.
Bernie Tormé filled in for a few weeks after the crash…do you remember how that went?
Sarzo: Our main goal, if we were going to continue with the tour, was to do it with dignity and find a guitar player that would do justice to Randy's music. Not only his compositions but his style of playing. At that time it was very difficult to find someone who played in the vein of Randy Rhoads, because he had just come to notoriety and very few people  were using that guitar style that Randy developed. So when Bernie came in, he was bringing in his own musical style, which really did not sound the same. Randy's music is meant to be performed, executed in a certain way, and Bernie was not the right guitar player. In his own right he's a magnificent musician and composer, but we had to find someone who could actually apply Randy's techniques onstage.
So actually Pat Thrall's brother saw Brad Gillis performing with his own band in the San Francisco area, at the time it was called the Alameda All-Stars, which later turned into Night Ranger. They were doing covers at the time, and a few of the covers were Ozzy compositions. Brad was already familiar with that technique of playing rhythm guitar.
Did management decide to go with Brad right away, or did they audition any other people?
Sarzo: It's funny, because Ozzy works with gut instincts. First he's got to get the right vibe from you. When I first joined the band, Randy recommended me, we had played in Quiet Riot before. He was telling Ozzy, "This is the guy you should get." So I met Ozzy, and he said, "Listen, I like you. Just please be able to play." That was the night before my audition. [laughs] You could be in a room for one minute with Ozzy, and he'll know exactly if you're going to work out or not. Even before you plug in your instrument. He's very sensitive to human nature, just by being present around people. With Brad it was basically the same. As a matter of fact Brad was in the bus with us along with Bernie Tormé during that period because we broke him in. We would so sound check with Brad Gillis, and then in the evening for five or six shows we would play with Bernie, until it was decided Brad was ready to do the show.
That had to be such a tough situation for Brad to be in…how well did he fit into the band?
Sarzo: Let me put it this way. When I joined the band, Randy Rhoads really helped me to understand how the whole thing worked with Ozzy, especially at that time. I haven't been in the band since that video was shot, which was 30 years now, but at the time it was a very unique situation. And I had more questions than anything else, so randy, who had been in the band for a couple years, he would explain certain things to me. Traveling in a bus with Ozzy is not your typical field trip. [laughs] He's a very unique individual. It was like, "Why is he doing this?"
"Don't worry, that's just Ozzy being Ozzy." [laughs]
So when Brad Gillis joined the band I was trying to share with him the knowledge about Ozzy and the way things were, just like Randy did with me, I passed it on to Brad. I was able to tell him how certain things operated. "That's just the way Ozzy is."
Looking back what do you think of the job Gillis did with Ozzy that year?
Sarzo: He did an outstanding job. I have told him many, many times, I've thanked him for allowing us to complete the tour with dignity and do justice to Randy's music and his playing. He did a tremendous job. That's got to be the most challenging situation any guitar player could find themselves in.
Read Part Two of the interview here.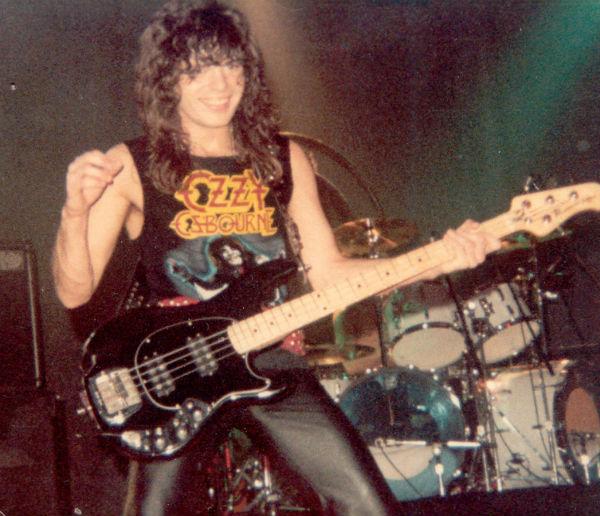 live local music on
Enter your ZIP code to see concerts happening in your area.
Data provided by Zvents
follow msn music