Happy International Day of Slayer, One and All
Seventh annual unofficial metal "holiday" celebrates the legendary band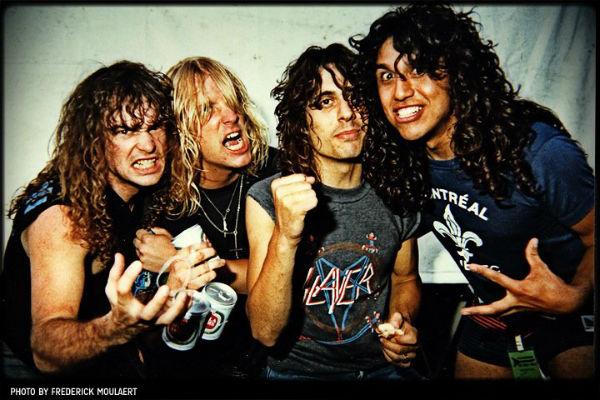 Initially started six years ago when June 6, 2006 so conveniently corresponded with every metalhead's favorite number, the International Day of Slayer project has been bringing metal fans of all stripes together for one simple purpose: to spend every June 6th playing as much Slayer as they can. That day is upon us yet again, so you know what to do.
Having been a fan of Slayer ever since I bought the Haunting the Chapel EP in September of 1984 solely because the cover looked cool – the speed of "Chemical Warfare" hit me like an Arctic wind in the face - it's always a good day to play Slayer tunes, but it's great to have this fun day to rally around. So in the spirit of International Day of Slayer, I give you my ten favorite Slayer tracks ever (feel free to list your faves in the comments, too):
1. "Postmortem"
10. "Silent Scream"
As for what Slayer's up to right now, they're currently on tour, playing the festival circuit in Europe before returning to the States to take part in Mayhem Fest over the summer. Gary Holt is still filling in for Jeff Hanneman, who continues his long rehabilitation from an infected spider bite on his arm. According to the band Hanneman is playing guitar again, but whether or not he will appear on the band's forthcoming two-song EP, which is said to be coming out this summer, remains to be seen. 
In the meantime, get out those old Slayer tapes, records, and CDs, or set up iTunes or Spotify playlists, and crank the unholy hell out of them in celebration of one of the greatest bands of all time.
live local music on
Enter your ZIP code to see concerts happening in your area.
Data provided by Zvents
follow msn music