New Release Roundup 11/17/09
There's really only one album coming out today that everyone's gonna care about, but there are a couple of other good ones (better, in fact), so here's the rundown.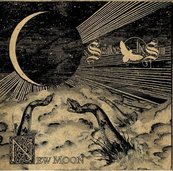 Swallow the Sun
,
New Moon
(Fontana/Universal):​
Despite its title, this album has absolutely nothing to do with the
Twilight
book/movie/ancillary​
product industry. That's not to say that its moody, Gothic doom metal songs wouldn't appeal to the weeping tween girls who are gonna line up to see
New Moon
the movie, it's just that
Swallow the Sun
have been making arty, progressive metal with slightly blackened edges for almost a decade at this point, and they're pretty masterful at it. The album displays a wide range of approaches, from ultra-heaviness to lighter-waving balladry, and is highly recommended for autumn.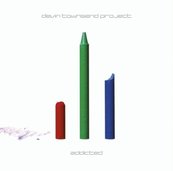 The Devin Townsend Project
,
Addicted
(Inside Out/Century Media): Former
Strapping Young Lad
leader and well-regarded producer
Devin Townsend
has been heading in some very different directions on his recent albums under his own name. Rather than the ultra-processed,
cyber-industrial-dea​th-metal
of SYL, he's been exploring psychedelia, pop and more.
Addicted
is a very listener-friendly album, with lots and lots of guest vocals by
Anneke von Giersbergen
, formerly of
The Gathering
, to the point that it starts to seem like an alternate-universe
Lacuna Coil
, particularly on electronics-heavy songs like "Bend It Like Bender." There are a couple of fairly metal moments here, but generally speaking, you're gonna need open, pop-friendly ears to dig this one.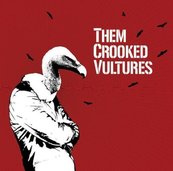 Them Crooked Vultures
,
Them Crooked Vultures
(Interscope): Then there's this. As heavily-hyped "supergroup" projects go, this is no
Chickenfoot
.
Josh Homme
of
Queens of the Stone Age
formed this trio with drummer
Dave Grohl
of
Nirvana
and the
Foo Fighters
and bassist
John Paul Jones
, formerly of
Led Zeppelin
. The problem is, the songs aren't very good - they're mostly one-riff hard rock trudges, too long and all basically sounding the same. A lot of it sounds more like
Cream
than Led Zeppelin or the Queens, but without the guitar wizardry or much of anything else. Respect to these guys for going on tour without an album to promote, and getting people to pay to hear an hour-plus of brand new songs. But this is a slack-ass project destined to disappoint all but the most sycophantic members of the Cult of Josh Homme. Seriously, revisit the Chickenfoot album. It's much better than this.