The Devil's Blood announce post-breakup releases
Plenty of new material coming from the erstwhile Dutch band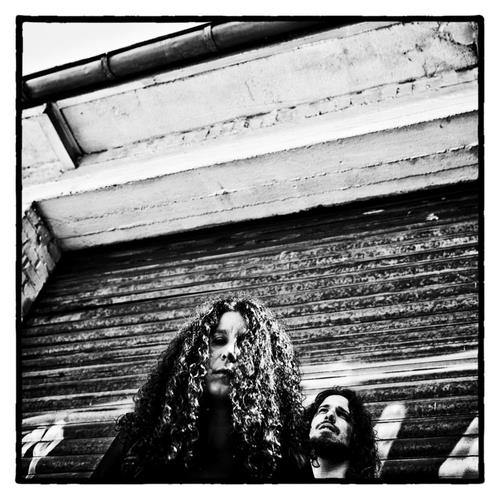 A couple weeks after tersely announcing the band is no more, The Devil's Blood have offered a bit of a clarification regarding their forthcoming recorded output, which was in the works before the break-up.
According to a Facebook post, their third album III: Tabula Rasa or Death and the Seven Pillars, which was only recorded in demo form, and a partially completed acoustic EP titled 66:2 will both be released as-is later this year. In addition, a live DVD and "several" live recordings will see the light of day in the future. Sad as it is to see this fine band dissolve, it's goof to know there's still some new music we'll get to hear.
Here's the complete statement:
The Devil's Blood is no more. As of the 22nd of January 2013 The Devil´s Blood has returned into nothingness.

 

It has been a while since the announcement of our disbanding was made and we feel now is the right time to convey our plans for the legacy that TDB will leave.

 

Our music and artwork will remain available through both our own website and that of Ván Records as well as any other medium that will prove suitable.

 

At the time of the group's disbanding there were several projects ongoing, each in different evolutionary stages. These were the following:

 

1. "III: Tabula Rasa or Death and the Seven Pillars"

A new, full length album with 7 new songs, for which only demos were made. Originally intended for a winter 2013 release. Artwork by Manuel Tinnemans

 

2. "66:2"

An acoustic EP with one new piece of music and 2 covers. Studio recordings unfinished. Originally intended for a release at Roadburn 2013. Artwork TBA.

 

3. A live DVD. Not yet edited or mixed. Originally intended for a release somewhere 2013/2014

 

4. Several live recordings. Not yet edited or mixed. Originally intended for use as live records, B sides and compilation material.

 

It is our desire to make all of this material available as it is right now. These recordings will be mixed and mastered by Pieter G. Kloos at the Void Studios in Eindhoven, The Netherlands. Nothing will be altered, re-recorded or added to the music.

 

We are currently working towards realizing this goal and a release date for items 1 and 2 looks to be 30th of April. This is still tentative. For the other items no immediate plans have been made but they will be released when the time is deemed right.

 

Upon the release of the album and EP, SL will be giving a limited amount of interviews in which he will be answering questions regarding the end of the band, the current state and future of the legacy of The Devil's Blood etcetera. This will be the last time SL will be available for comment on the subject of The Devil's Blood. After this point he will only focus on his future spiritual and artistic path. Interested parties should get in touch through our record label, Ván Records. Only serious candidates need apply.

 

-SL & F

 

The Devil's Blood - 2007 / 2013
live local music on
Enter your ZIP code to see concerts happening in your area.
Data provided by Zvents
follow msn music