Rush inducted to the Rock 'n' Roll Hall of Fame
Reports also surface that Hell has frozen over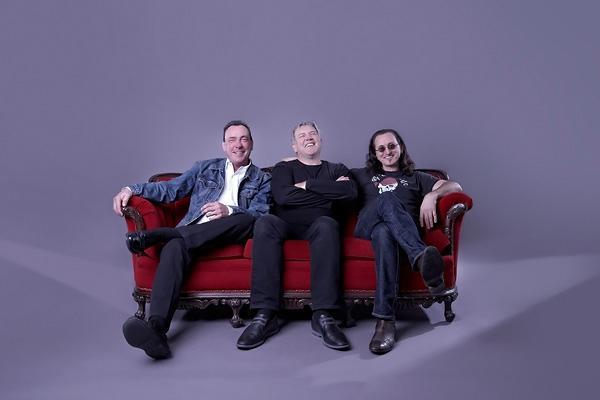 Tuesday afternoon Rush fans worldwide were looking out their windows to check for pigs flying across the sky, because at one o'clock Pacific Time the unthinkable happened: Rush was inducted into the Rock 'n' Roll Hall of Fame. The Canadian legends are part of a very eclectic Class of 2013, including Public Enemy, Heart, Donna Summer, Randy Newman, and Albert King.
As reported back in October, the public was afforded a chance to vote for their five picks out of the nominees, with the top five selections serving as a "fan's ballot" among the other 600 voters. Rush topped that poll, and lo and behold, Geddy, Alex, and Neil made it. In a Facebook statement yesterday the band said, "We are honored to be inducted into the Rock and Roll Hall of Fame. The 3 of us are especially appreciative of our loyal fans whose support and dedication has gone a long way to making this possible. P.S. And special thanks to our moms for voting 6000 times!"
Huge, huge congratulations to a very deserving inductee, and good on Jann Wenner and his Old Boys' Club for lending the Hall a little more credibility on the metal/hard rock/prog side. Here's hoping Deep Purple will make the cut next year.
live local music on
Enter your ZIP code to see concerts happening in your area.
Data provided by Zvents
follow msn music