An Interview With Rudy Sarzo, Part 2
Revisiting Ozzy Osbourne's 'Speak of the Devil' era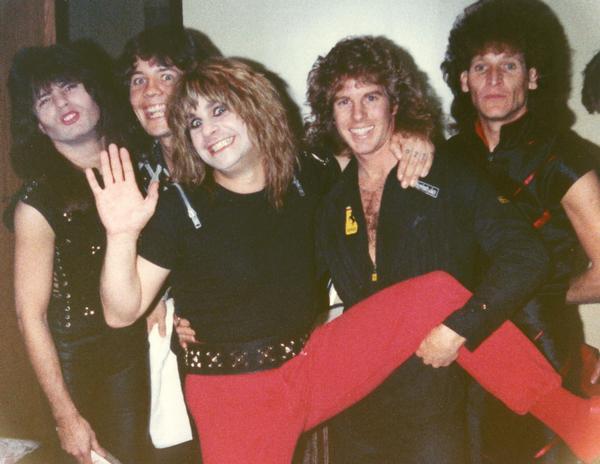 Here's the second half of the conversation I had with bassist 
Rudy Sarzo
 about his time with 
Ozzy Osbourne
 in 1982, in the wake of the death of
Randy Rhoads
and during the time when the band recorded the 
Speak of the Devil 
concert film and live album later that year. The concert film is being released officially for the very first time via
Eagle Rock
on July 17.
***
Do you remember anything about the Irvine Meadows show that was filmed?
Sarzo: Yeah, I remember it like it was just yesterday. It wasn't that much different from any of the other shows. Every show after the crash became a celebration, not only onstage but in the audience. We were celebrating Randy Rhoads. So what you're actually witnessing when you watch that show is everybody, especially Ozzy…being the singer and co-writer of all those songs, every single memory of you sitting there back in the studio, recording music, being creative, it was like watching the rebirth of Ozzy from Black Sabbath with Randy being his partner. So he would have to dig as deep into his soul as possible to give that kind of performance. Every single night. It wasn't that we were that much better that evening, every single show was that powerful.
You eventually ended up performing alongside Ronnie James Dio…what did you think of Ozzy's gag on that tour where he hanged a little guy named Ronnie from a noose?
Sarzo:  [laughs] That's something I never got to ask Ronnie about. By then, 25 years later, a lot of water had gone under the bridge by then, and everybody had matured as human beings. It was a whole different outlook. But back then at that time, Ozzy was still very bitter that he was fired from Black Sabbath. But as life went on, it didn't matter anymore. He became bigger than Black Sabbath. The only reminder to me of that time is on that video. [laughs] When I watched it I went, "Oh yeah, look at that!" That's just something that, with time, became irrelevant, but then it was significant. That was a huge feud back then between those bands. But one of the wonderful things about life is that we all mature, we all become better human beings, and htings like that just don't matter anymore.
I'll admit, it was darkly funny to see him swinging from a noose, almost in time to "Goodbye to Romance".
Sarzo:  [laughs] Actually the crew were the ones that would swing him, because he was in a harness, and a couple of the guys from the road crew would lift him up with the rope. One time the harness slipped and he was choking for real. Little John, that was his name, he was actually an actor hired to play the role. So the crew thought, "Oh, he's hamming it up, so let's swing him even harder." [laughs] And the guy was actually being choked by the rope. So finally the song was over and they put him down, and he's choking backstage. [laughs] But I've got to tell you, Little John, he was a chick magnet. It was unbelievable. He used to travel with the crew, and he got more girls than anybody in the crew. That's hilarious.
Here's a simple question, what was the one Ozzy song you got a kick playing the most at the time?
Sarzo: That's an interesting question. Around that time, that was my first major arena band that I had ever ben in. So the concept of having a set that you would perform every single night, a show set with very few additions within the tour…the lights were set up, you had certain spots where you'd go to stand and the lighting director would be, "Shoot the spot on the bass player." So I learned those principals, that whole arena touring production. Prior to that, every time I went on stage with any band, sometimes we'd make up the set as we went along, according to what the audience wanted to hear. So I learned the process of looking at the set as a whole, enjoying the very first to the last note that I played. That's something I've maintained ever since. But of course, if you ask me right now, what songs I could actually go up onstage and perform, I would definitely have to say "Crazy Train", "Paranoid", and definitely "Mr. Crowley". There's probably a reason why [laughs] but those are the ones that actually stood out in my mind every single night when I performed them.
What do you remember about the shows in New York that were recorded for the Speak of the Devil album?
Sarzo: It was interesting because we were given five days to learn the bulk of the record. We were already playing the "paranoid"/"Children​ of the Grave"/"Iron Man" medley, but everything else we had to learn in five days. So it was very challenging, especially the fact that Ozzy did not come to rehearsals, because he felt, "Hey, I've been singing these songs for years, I know them." [laughs] We were left, Tommy [Aldridge, drummer], Brad, and me, to follow these songs that are not very traditional in their musical structure. So we had to really, really concentrate on what comes up next. It was quite an experience. I get so many comments about my own personal performance on that record. All I was trying to do was the best job that I could, to pay homage to Geezer Butler, the guy who originally recorded those songs, and have it sync in with whatever Tommy Aldridge was playing. Tommy plays in a certain style, so he wasn't about to play what Bill Ward played on those records, he had to do it his was. So my playing is a hybrid of what's on the original recordings and influenced by Tommy Aldridge's drumming. That's how I made it work.
I have to tell you, right before we went onstage, Sharon said, "Boys, make sure you play really good tonight because there will be no overdubs." [laughs] So what you hear is exactly every single note that was performed.
Did that throw you off at all?
Sarzo: No, it made me concentrate even harder. [laughs] We were warned. "Thank you for telling me this. Now we know." Every time you got up onstage with those magnificent musicians, and Ozzy, the original singer on those songs, when you're playing those songs it's like you're being transported to a special place and time. Ozzy has an uncanny way of doing that, he's like a time machine. Every time you go to a concert and you hear him singing, he just takes you there.
This is something I've always wondered…on both the Speak of the Devil concert film and the Speak of the Devil live album, it feels like Ozzy double-tracked his vocals in the studio…was that the case?
Sarzo: You know, I was not part of the post-production because by then I had already left the band, I was recording with Quiet Riot. But, that's not too far away from the sound that Ozzy used to get live. We had this really awesome front of the house mixer, Chuck Weisner. Sometimes when Randy Rhoads would try to emulate an acoustic guitar with his Les Paul, [Chuck] would put this Eventide harmonizer on it and make it sound like a 12-string. So basically using that technology you could fatten up the vocal and double it. He used to do that live, that was the sound that was coming from the front of the house.
So did you leave Ozzy's band on good terms?
Sarzo: Well, parting with any band is never going to be a joy. [laughs] But emotionally it was very hard for me to continue being in the band. Emotionally it was very hard for everybody to continue in the band after the crash. So imagine how it was for me emotionally that I left at the time when it had become the biggest metal band in the world to be in the totally unknown Quiet Riot.  [laughs] "What's going to happen to these guys? I dunno, whatever…" But it was the only way I could deal with emotionally everything that was going on. To be able to go onstage and perform at the level is on that DVD, with everything that was going inside of us emotionally, it's a miracle. It really is a miracle.
Do you ever just marvel at your incredible timing back then, how you left Ozzy and then a year later Quiet Riot just exploded like it did?
Sarzo: You know, a lot of those decisions were made because I had no other choice but to make them. I just followed my heart. But it's been an incredible blessing. If you follow your heart, at the end you're going to be rewarded.
Looking back 30 years, 1982 was such a crazy year for you, you go from a horrible tragedy to a new start with Quiet Riot. How do you remember that year today?
Sarzo: Actually I haven't thought about it until you just mentioned it to me, and it just hit me that all of that happened in the same year. I was so busy doing what I was doing [laughs] and until right now I've never reflected on that until you actually brought it up. Wow, what an incredible thought. You know, it was kind of like sink or swim, you've got to keep going, or otherwise you're going to sink into a complete funk emotionally. To put it into perspective, I came to closure with the whole incident, the crash, about 20 to 25 years later, when I actually sat down to write a book, and it was cathartic. And the last thing I expected when I sat down to tell the story to answer the number one question I get asked around the world, "What was it like to play with Randy Rhoads?" was actually to put everything into perspective, put it down on paper and share it with the world. That was a gift I couldn't even imagine receiving. Finally, I can say that I've learned to deal with it, to actually live with it. It changed everybody's lives forever. Somehow you learn to live with it.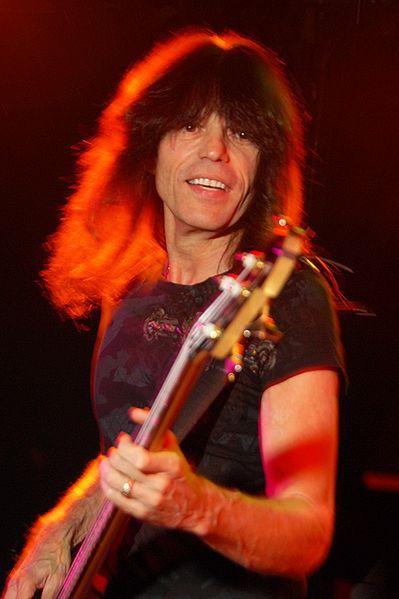 live local music on
Enter your ZIP code to see concerts happening in your area.
Data provided by Zvents
follow msn music