25 @ 25: L.A. Guns, 'L.A. Guns'
A safer kind of sleaze
Now that we're into 2013, it's time to shift the focus of Headbang's 25 @ 25 series to a new batch of 25 metal albums that celebrate their 25th birthdays this year. 1988 was an absolutely monstrous year for heavy metal, the kind of perfect storm that the genre hadn't quite seen before. With Guns 'N Roses and Def Leppard leading the charge, the pop-oriented side of metal was at an all-time high in popularity. The thrash metal wave was cresting, while at the same time the nascent death metal sound was gaining serious momentum. Key young bands were all hitting their stride at exactly the same time. Veteran bands were in peak form, while new artists were emerging that would stretch the boundaries of metal further than anyone had ever imagined. That year's crop of metal was popular, innovative – often both, too – and it seemed a classic album was coming out every month.
Looking back, it's no surprise we were spoiled rotten in the 1980s. 1988 was the absolute zenith of metal's salad days, and foolishly, we thought it would last forever. In a way, that absurdly high standard we as fans created has loomed over metal for years, nay, decades now. Metal had to grow, it had to expand and diversify, but for all the great music the genre produced after the 1980s – of which there has been a lot – the high water mark set by the most important years of the '80s metal boom, 1983, 1984, and 1988, has yet to be topped, and those of us over the age of 35 won't stop reminding people. But if young bands keep putting out strong, ambitious music, whether by innovation or simply upholding metal traditions, and if fans, musicians, and press refuse to accept mediocrity as the norm – when Killswitch Engage's Alive or Just Breathing was inducted into Decibel magazine's Hall of Fame I died a little inside – you never know what heights might be hit in the future.
So many significant albums came out in 1988 that it was extremely difficult to choose 25 to write about this year, but I've come up with a good, eclectic group of records. Of course, many classics will be revisited, but I'll also be dissecting some underrated albums, as well as a couple of outright disasters. Get ready, 2013's 25 @ 25 series is going to be a blast.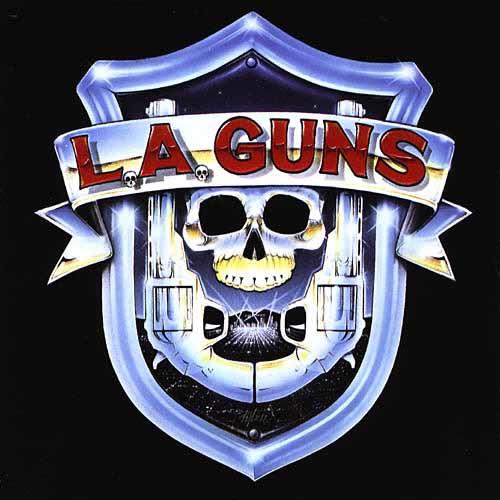 By 1987 "sleaze metal" was a welcome response to glam metal, which was getting increasingly over the top in both sound and image. Bands were heading back into the gutter, channeling the New York Dolls and Aerosmith, creating lecherous music for America's youth, and it was starting to click with the MTV generation. Guns 'N Roses' Appetite For Destruction had made serious waves among the metal crowd in the last half of the year, and was on the cusp of exploding in a way record executives were wishing for but no one could ever predict. At the same time, Faster Pussycat, while nowhere near as popular, nevertheless had a pair of modest hits under their belts.
L.A. Guns was the next Hollywood sleaze band to get a big promotional push. At the time their biggest claim to fame was that they were partially the source for the Guns 'N Roses name, dating back to the time founding guitarist Tracii Guns merged his band L.A. Guns with Axl Rose's band Hollywood Rose. Guns would eventually leave Guns 'N Roses – replaced by a kid named Slash – reforming L.A. Guns, and by 1987 his own band was signed to PolyGram Records. Singer Paul Black co-wrote the bulk of the band's soon-to-be-recorded debut album with Guns, but before the band headed to the studio Black was replaced by Phil Lewis, a British singer who had previously sung with NWOBHM-era band Girl as well as guitarist Bernie Tormé's eponymous band. It was an odd combination, a 30 year-old journeyman singing in a band led by a brash 21 year-old - they'd recruit another veteran musician in former W.A.S.P. drummer Steven Riley shortly after the album was recorded - but the partnership would yield one hell of a first record.
Released on January 4, 1988, what L.A. Guns lacks in lasciviousness – it's a far "safer" album than the brash Appetite For Destruction – it more than makes up for it thanks to a collection of raucous, slick, insanely catchy songs. The sleaze wasn't so much in the lyrical content as the riffs and grooves themselves, as Guns and Mick Cripps lead the charge. "Show No Mercy" is flat-out Motörhead worship, the lead riff nicked from "Bomber". "Electric Gypsy" has a nasty, Mick Mars feel to it, the band churning away in a Crüe-style shuffle. "Nothing to Lose", "Down in the City", and "Bitch is Back" is cut from the same cloth as anything Guns N' Roses were doing at the time, albeit nowhere near as vulgar. "One Way Ticket" remains an effective power ballad, focusing more on a restrained, dark mood rather than all-out bombast. "Hollywood Tease" was an old Girl song - written by Lewis and Phil Collen, who'd eventually join Def Leppard – that was a natural fit, as was "Shoot For Thrills", a cover of a song by bassist Kelly Nickels' former band Sweet Pain (even though the song features a serious rip-off of Black Sabbath's "Zero the Hero").
For yours truly, the immense appeal of L.A. Guns lies specifically in tracks two and three. A nasty little blend of pop hooks and rock 'n' roll filth, "Sex Action" was as good a first single the band could have hoped for, led by a wicked, suitably seedy rhythm riff and Lewis's charismatic singing, and accentuated neatly by the very subtle use of dobro in the descending guitar lick of the chorus. "One More Reason" is even better, taking a fairly rote glam metal riff, tosses in a little Ramones influence, and turning it into an explosive song that perfects that sleaze sound. Lewis might not have been exactly the quintessential obnoxious gutter rocker that Axl Rose was at the time, but you could hardly tell on this song; he sells it that well.
The album was fairly well received, getting plenty of MTV airplay and attention from the glossy metal magazines, but it was hardly a blockbuster, eventually certified gold in the US in 1993. Still, it was a significant stepping-stone for the band, setting the stage for a follow-up in 1989 that would, for a time anyway, catapult them into the top 40 album and singles charts. That first album, however, remains L.A. Guns' best moment, a formulaic but immensely enjoyable rock 'n' roll record. Sure, the band was part of the major label feeding frenzy on the LA scene in the late-'80s, but they took full advantage of it.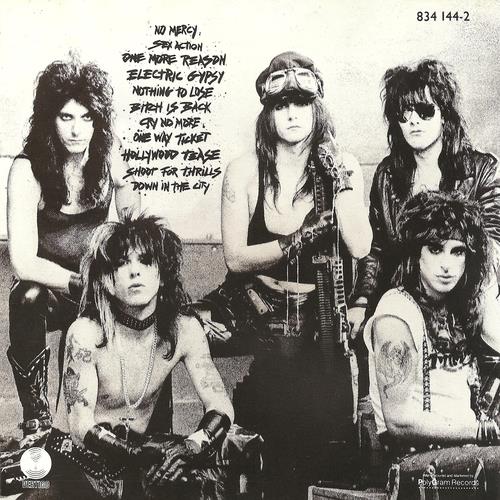 live local music on
Enter your ZIP code to see concerts happening in your area.
Data provided by Zvents
follow msn music